Been hearing a lot about Wegovy?
You're not alone.
Since it was approved for weight loss by the Food and Drug Administration (FDA), the injectable weight loss medication has been generating a lot of buzz around the globe. Movie stars, social media influencers, and wealthy change-makers alike have given Wegovy shoutouts, and it's been a hot topic in the national and international media as well. Wegovy's rise in popularity actually caused worldwide shortages, forcing manufacturer Novo Nordisk to ramp up its production just to keep up with market demand.
So, yes. Wegovy is kind of a big deal these days. But does that mean it's the right drug choice for you? Not necessarily.
Below, we'll take a close look at Wegovy—how it works, its indications, efficacy, side effects, and price point. We'll also consider the reasons why many people are seeking weight loss solutions beyond Wegovy and explore some of the most common prescription and non-prescription alternatives available on the market.
If you're looking for weight loss solutions, it's always best to speak directly with your healthcare provider. Besides having the ability to write you a prescription, your doctor can help you make the best decision based on your medical history and lifestyle, as well as any other medications or supplements you may currently be taking.
What Is Wegovy?
Wegovy is a brand-name prescription weight loss drug that contains the active ingredient semaglutide. It's indicated for chronic weight management in adults who are obese (BMI over 30) or who are overweight (BMI over 37) and suffering from at least one weight-related health condition such as cardiovascular disease, Type 2 Diabetes, high blood pressure, or high cholesterol. It's also approved for use in teens age 12 and up who are obese (with a body mass index in the top 5% for their age and sex).
Wegovy is an injectable medication that's taken once per week. It comes in pre-filled, single-dose pens that must be refrigerated before use and are injected subcutaneously into the upper arm, thigh, or abdomen.
Wegovy is not a first-line weight loss treatment. For the best results, it must be complemented by increased physical activity and a healthy, reduced-calorie diet.
How Does Wegovy Work for Weight Loss?
Wegovy's active ingredient, semaglutide, is classed as a GLP-1 receptor agonist. This means that it's a modified version of the incretin hormone glucagon-like peptide 1, which is naturally produced in the human gut.
Semaglutide activates GLP-1 receptors in the brain and works in a few ways to promote weight loss:
It reduces appetite.
It slows down digestion, which leads to feeling fuller and more satisfied for longer.
It often causes gastrointestinal discomfort, which can further decrease cravings and the desire to eat.
Semaglutide also helps regulate blood sugar levels and is associated with a reduction in the risk of major adverse cardiovascular events.
How Effective Is Wegovy for Weight Loss?
In clinical trials, patients taking Wegovy have achieved significant weight loss. In one 68-week trial, about one-third of the patients lost 20% or more of their body weight—which came out to a reduction of 46 lbs. or more per patient. In the same trial, 83.5% of patients achieved clinically meaningful weight loss equal to or greater than 5% of their starting body weight.
Is Wegovy the Same As Ozempic?
Not exactly. Ozempic and Wegovy are both produced by Novo Nordisk and are essentially the same drug. That being said, they come in different dosages and are approved for different purposes.
Ozempic is available in doses of 0.25 mg, 0.5 mg, 1 mg, and 2 mg. It's approved for blood sugar management in adults with Type 2 Diabetes and related cardiovascular disease.
Wegovy comes in doses of 0.25 mg, 0.5 mg, 1 mg, 1.7 mg, and 2.4 mg. It's approved for weight loss management in adults and teens who are obese and adults who are overweight and suffering from at least one weight-related medical condition.
Side Effects of Wegovy
Wegovy's mild side effects often resolve over time as your body adjusts to gradually increased doses of the drug. They can include:
Nausea
Vomiting
Heartburn
Abdominal pain
Diarrhea
Constipation
Heartburn
Gassiness
Headache
Exhaustion
Dizziness
Mild low blood sugar (hypoglycemia), especially when used with diabetes medications
More serious side effects are rare but should be addressed immediately by a medical professional. They can include:
Hypersensitivity (severe allergic reactions)
Inflammation of the pancreas (pancreatitis)
Gallbladder problems
Kidney problems
Increased resting heart rate
Depression
Wegovy comes with a warning about the possible development of thyroid tumors. It isn't recommended for people with personal or family histories of thyroid cancer. It's also not approved for anyone pregnant or breastfeeding.
Price of Wegovy
The price of Wegovy depends on your insurance coverage and location. With insurance, you may pay as little as $25 – $80 per month for it. Without insurance, your price per month will range between about $800 – $1,300.
Why Would You Need a Wegovy Alternative?
While Wegovy's weight loss results have significant potential, there are many reasons why people are also seeking alternatives. Wegovy is not the right choice for everyone. Here are some factors to consider:
Potential Risks – As a prescription medication, Wegovy comes with potential risks. From gastrointestinal issues to the potential for the development of thyroid tumors, many patients prefer a gentler and safer weight loss approach.
Availability – Popular demand has made Wegovy unavailable in many places. Though these issues are being addressed, Wegovy is not always easy to come by.
Injection Adversity – If you have a phobia of needles or are otherwise averse to injections, Wegovy won't be the right choice for you.
Accessibility – Not everyone can access Wegovy. Patients require a medical prescription in order to access the drug, which may not be an option for those who don't meet specific criteria or who have pre-existing conditions that preclude them from using Wegovy. Plus, Wegovy is prohibitively expensive for many people (especially those without insurance coverage for it).
Longevity – Obesity is a chronic disease, and Wegovy is meant to manage it indefinitely. If you don't like the idea of being reliant on a weight management drug for the rest of your life, Wegovy may not be for you.
Alternatives to Wegovy for Weight Loss
If you're wondering what else is out there, here's a collection of some of the most popular weight loss drugs and supplements currently on the market. We've divided them into a few categories to make it easier for you!
Injectable Weight Loss Medications
Saxenda
Saxenda (liraglutide) is the only other injectable medication on the market that's FDA-approved for weight loss (since 2014). Like Wegovy, it's classed as a GLP-1 receptor agonist. Saxenda is injected once per day. Its average weight loss results are significant, but Wegovy's are even higher.
Diabetes Drugs That Can Promote Weight Loss
The drugs below are not FDA-approved for weight loss; they're approved for the treatment of Type 2 Diabetes but also promote healthy weight loss in many patients. If you're prescribed any of the drugs below for weight loss, it's considered an off-label prescription.
Mounjaro
Mounjaro (tirzepatide) is injected subcutaneously once weekly and is classed as a GIP-analogue. It activates GLP-1 receptors and GIP receptors in the brain.
Victoza
Victoza (liraglutide) is similar to Saxenda, but comes in lower dosages. It's injected once daily.
Trulicity
Trulicity (dulaglutide) is another once weekly injectable medication that belongs to the GLP-1 receptor agonist class of drugs.
Ozempic
Ozempic (semaglutide) is essentially identical to Wegovy, except it comes in lower doses for the treatment of Type 2 Diabetes. You can read our full "Wegovy vs Ozempic" comparison piece here.
Rybelsus
Rybelsus (semaglutide) is an oral medication taken daily in tablet form. In people with Type 2 Diabetes, it's associated with moderate weight loss.
Other Prescription Drugs
The drugs below are non-injectable and have all been approved for weight loss management:
Contrave
Contrave (naltrexone-bupropion) is an oral weight loss medication that's been FDA-approved since 2014. It reduces appetite and cravings by impacting neural pathways. Contrave isn't recommended for patients with a history of depression.
Orlistat
Orlistat (brand names Xenical, Alli) is an oral weight loss medication that blocks fat absorption (which can result in fatty, leaky stools). It's been FDA-approved since 1999.
Phentermine
Phentermine (brand name Qsymia) is approved for short-term use in patients as young as twelve. Qsymia works via appetite suppression and may also alter the way food tastes, making it less appealing. It comes with the risk of some serious side effects and shouldn't be taken as a chronic weight management solution.
Over-the-Counter Alternatives
If you're looking for something more natural, affordable, and easily accessible, one of these non-prescription solutions may fit the bill. Just because a product is natural doesn't mean it's necessarily the right fit for you. It's still best to consult with your doctor before starting any of the products listed below.
PhenQ
PhenQ is a natural supplement that promotes weight loss by suppressing appetite, helping to burn existing fat, and preventing new fat from forming. It's manufactured by Wolfson Brands, which also recently released Phen24, another weight loss option.
Zotrim
Zotrim is another natural weight loss supplement that promotes safe and effective weight loss with the promise of keeping weight off in the long term. It's made with plant-based ingredients.
Other Natural Alternatives
Many people take herbs such as fenugreek, ginger, oregano, ginseng, and even cayenne pepper to jumpstart natural weight loss.
Conclusion
To conclude, Wegovy is a popular prescription weight loss drug with impressive results, but it's definitely not for everyone. If you're interested in learning more about other weight loss options, there are plenty on the market! Speak directly with your doctor or healthcare provider to find the solution that works best for your particular needs.
If Ozempic is a drug you're interested in trying for weight loss, you may be able to obtain an off-label prescription for it for this purpose. Ozempic may also be an ideal option for you if you have Type 2 Diabetes and are trying to lose weight.
To order affordable, high-quality Ozempic from Canada, contact Bisonpharmacy.com!
About the Author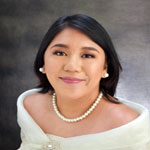 Ida Edlweiss Gumpal is a licensed Pharmacist and medical writer. She took her internships at Mercury Drug Corporation, Inc., a Hospital internship at De Vera Medical Center, Inc., and a Manufacturing internship at Philmed Laboratories, Inc. She has plans on attending medical school with the goal of specializing in Neurosurgery or Cardiothoracic surgery.