Save 10% off on your first order with coupon code: FIRST



Satisfaction Guarantee
A 30 day guarantee of up to a $1,000 of the purchase price, that you will receive the products/services you ordered, in accordance with the terms of sale.
Price Protection Guarantee
If the store's published price drops within 30 days of the purchase, you can make a claim for up to $100 of the difference.
ID Recovery Assistance
Provides help in the event of identity theft for up to 30 days after a sale, to help allay concerns about the security of your personal information. Up to total of $10,000 worth of specialist services.
Product Information
What is Admelog Vial?
Commonly known as insulin lispro, Admelog is a rapid-acting insulin manufactured by Sanofi. Admelog is made from a non-pathogenic laboratory strain of escherichia coli that has been genetically altered by the addition of the insulin lispro gene. Admelog is available in vial and pen form.
How Does It work?
Admelog is a rapid-acting insulin used to lower blood sugar levels. Admelog is given to manage diabetes and to copy the activity of endogenous human insulin which is to promote glucose metabolism.
How to Take It?
Admelog should be injected within 15 minutes before or immediately after meals. Admelog U-100 can be diluted using a sterile 0.9% sodium chloride injection with a 1:2 concentration. Remove the protective cap from the new vial but do not remove the stopper. Always wipe the top of the vial with an alcohol swab. Do not shake the vial then inject the syringe with air equal to the dose then draw inside the vial. Get the desired dose of Admelog, then administer it subcutaneously to the skin of the patient, then wait for 10 seconds before you remove the needle. Admelog should only be injected in the stomach area (avoid 2 inches around the belly button), thighs, upper arms, or buttocks. Make sure to rotate the site of administration to avoid the skin from irritation.
Dosage
The dosage of Admelog should be determined by the doctor according to the needs of the patient and other clinical parameters.
Side Effects
Admelog can cause lipodystrophy and localized amyloidosis if injected in the same place every dose, low blood sugar, weight gain, and swelling in hands or feet.
Warnings, Precautions and Contraindications
Efficacy may decrease if Admelog is taken with oral contraceptives, corticosteroids, thyroid hormones, danazol, diuretics, growth hormone, and β2 stimulants. The risk of hypoglycemia may increase if Admelog is taken with antidiabetic agents, sulfa antibiotics, salicylates, some ACE inhibitors (Captopril and Enalapril), β-blockers, angiotensin II receptor blockers, some antidepressants (MAOIs, SSRIs), and somatostatin analogs (octreotide). Admelog can cause hypokalemia in patients taking it with loop diuretics, dose-related fluid retention in combination with thiazolidinediones that can lead to heart failure. Labeled by the US FDA as a pregnancy category B drug. Do not mix with any other insulins.
Adverse Effect
Significant: Moderate interaction occurs if the patient taking Admelog has liver/renal failure, hypokalemia, and hypoglycemia.
Gastrointestinal disorders: Abdominal pain, nausea, and diarrhea
Administration site: Pain, edema, redness, itching, and swelling.
Immune system disorders: Antibody development
Respiratory disorders: Rhinitis pharyngitis and nasopharyngitis, and cough.
Storage
Refrigerate at <86°F (<30°C) if the Admelog 10mL vial is opened and 36-46°F (2-8 °C) if the vial is unopened for 28 days. Do not freeze or overheat.
Disposal
Find or improvise a designated sharps container to put the used needles and syringes after usage. When your container is full, follow your community guidelines for its proper disposal. Do not recycle used sharps and sharps containers.
About the Author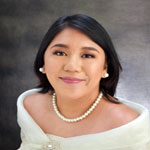 Ida Edlweiss Gumpal is a licensed Pharmacist and medical writer. She took her internships at Mercury Drug Corporation, Inc., a Hospital internship at De Vera Medical Center, Inc., and a Manufacturing internship at Philmed Laboratories, Inc. She has plans on attending medical school with the goal of specializing in Neurosurgery or Cardiothoracic surgery.