Save 10% off on your first order with coupon code: FIRST



Satisfaction Guarantee
A 30 day guarantee of up to a $1,000 of the purchase price, that you will receive the products/services you ordered, in accordance with the terms of sale.
Price Protection Guarantee
If the store's published price drops within 30 days of the purchase, you can make a claim for up to $100 of the difference.
ID Recovery Assistance
Provides help in the event of identity theft for up to 30 days after a sale, to help allay concerns about the security of your personal information. Up to total of $10,000 worth of specialist services.
Product Information
What is NovoLog Vials?
NovoLog, known as NovoRapid in Canada, contains an insulin analog made from recombinant DNA technology utilizing Saccharomyces cerevisiae to produce Insulin Aspart.
NovoLog is a sterile, aqueous, clear, and colorless solution. It is also available in different dosage forms such as NovoLog FlexPen, NovoLog FlexTouch, and Penfill cartridges. Each mL has 100 units of Insulin Aspart.
What is it used for?
Insulin Aspart regulates blood glucose levels in people with Diabetes mellitus. It is usually given with another type of insulin or other oral medication for diabetes in patients with Type 1 and 2 diabetes mellitus.
How does it work?
NovoLog is a short-acting insulin that replaces the insulin produced by the body. It moves glucose from the blood into different body tissues. Insulin Aspart stops glucose production in the liver. Subcutaneous administration has a more rapid onset and a shorter duration of action (between 3-5 hours) than regular human insulin.
How to take it?
Pull off tamper resistant cap of the vial and wipe the rubber stopper before getting a dose. Inject air with the same amount as the desired dose inside the vial. Turn NovoLog vial upside down and slowly pull the plunger down. Remove the syringe from the vial and remove air bubbles by gently tapping the syringe. This drug must be administered within 5 to 10 minutes before meals. Inject the drug under the skin of the stomach area, buttocks, upper legs, or upper arms. Do not use the same injection site to lessen the risk of lipodystrophy and localized cutaneous amyloidosis. Keep Novolog in the skin for 6 seconds before pulling it out. If blood appears after injection, put a little pressure in the area with a finger. Avoid rubbing or scratching the site of administration. NovoLog may also be used with NPH but the patient must draw NovoLog in the syringe first before NPH.
Dosage
NovoLog dose is individualized for each patient as total daily insulin requirement may vary and is usually between 0.5-1 units/kg/day. Any change in NovoLog dose must be cautiously made under medical supervision.
Side Effects
Some signs and symptoms of Hypoglycemia are anxiety, headache, sweating, dizziness, confusion, mood change, and irritability are seen in patients taking NovoLog. Other common side effects are low potassium in the blood, itching, injection site reactions, peripheral edema, swelling in both hands and feet, and weight gain.
Warnings, Precautions, and Contraindications
NovoLog taken with ACE inhibitors, Fluoxetine, Fibrates, Sulfonamide antibiotics, Angiotensin II blockers, MAOIs, Salicylates, and other Antidiabetic agents may result in the risk of hypoglycemia. Glucose lowering effect of NovoLog may be lessened when co-administered with Corticosteroids, Progesterones, Diuretics, Atypical antipsychotics, Thyroid hormones, Estrogens, Glucagon, and Sympathomimetic agents. Dose adjustment must be done to closely monitor blood glucose levels in patients. Sharing NovoLog devices may pose a risk for the transmission of blood-borne pathogens. Do not drive or operate heavy machinery while on this medication.
Adverse Effect
Hypoglycemia is the most common adverse effect in patients taking NovoLog. Severe low blood sugar may result in temporary or permanent brain impairment, convulsions, unconsciousness, and death. Glucose monitoring is advised for all patients taking Insulin Aspart. During animal trials, there is no direct adverse effect on the fertility of male and female rats.
Storage
It can be kept at room temperature for up to 28 days after the first use of NovoLog. Unpunctured vials can be used until the expiration date and must be stored in the refrigerator. Do not freeze or expose to excessive heat.
Disposal
Put all used needles and syringes in an FDA-cleared sharps disposal or a puncture-resistant container with a lid. Do not throw away needles and syringes in the household trash. When the sharps disposal is full, follow the community guidelines in your area on how to discard sharps disposal containers.
About the Author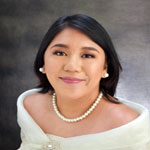 Ida Edlweiss Gumpal is a licensed Pharmacist and medical writer. She took her internships at Mercury Drug Corporation, Inc., a Hospital internship at De Vera Medical Center, Inc., and a Manufacturing internship at Philmed Laboratories, Inc. She has plans on attending medical school with the goal of specializing in Neurosurgery or Cardiothoracic surgery.