Need help placing an order? Call us Toll-Free: 1-888-668-2808.
Save 10% off on your first order with coupon code: FIRST
Satisfaction Guarantee: Every order will receive a 30-day guarantee of up to $1,000 of the purchase price, that you will receive the products you ordered.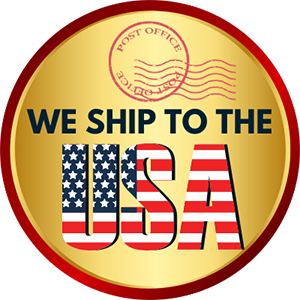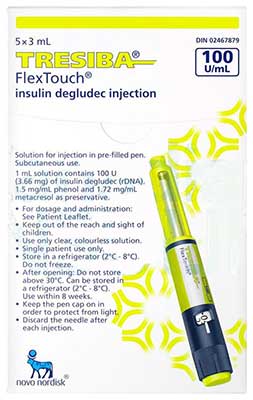 Product Information
What is Tresiba Flextouch 100?
The active component of Tresiba is Insulin degludec which is an ultra-long-acting basal insulin analog that is made by a process that includes the expression of recombinant DNA in Saccharomyces cerevisiae and chemical modification.
Tresiba Flextouch 100 is a sterile, aqueous, colorless and clear solution that contains 100 units/mL for subcutaneous use.
What is it used for?
Tresiba helps patients with Type 1 and Type 2 Diabetes Mellitus lower glucose levels in the blood. It is safe to be administered to patients at least 1 year of age.
How does it work?
Tresiba regulates glucose metabolism. It lowers blood sugar by stimulating peripheral glucose uptake and inhibits glucose production in the liver. Tresiba also inhibits lipolysis and proteolysis and stimulates amino acid synthesis.
How to take it
Remove the Tresiba Flextouch pen from the refrigerator at least 1-2 hours before administration. Inspect if the drug is cloudy or has any precipitate. Always use a new and sterile needle to avoid contamination. Remove the bubbles from the pen by pointing it up and slowly drawing out the air before injecting it subcutaneously into the abdomen, thighs, upper arm, or buttocks. Slowly count to 10 before removing the needle from the skin. Do not inject in the same spot every time and do not into moles or scars. Avoid rubbing the injection site after the administration. Tresiba Pen is not administered intravenously or in an insulin pump as it may cause severe hypoglycemia.
Dosage
Tresiba is a prescription drug and the dose will vary for each patient. Insulin dose may change because of diet changes, weight gain or loss, changes in physical activity, and illness. Better consult the doctor before taking this medicine.
Side Effects
Skin thickening or pits at the injection site, itching, rash, swelling of hands and feet, and weight gain are the common side effects of Insulin. Hypoglycemia may usually happen and dizziness, confusion, blurred vision, hunger, headache, fast heart rate, shakiness, and blurred speech are the common side effects.
Warnings, Precautions, and Contraindications
Do not share the Tresiba FlexTouch pen even if the needle is changed. Taking Tresiba with Thiazolidinediones or TZDs may cause heart failure, especially in patients with a history of heart problems. Hypoglycemia is the most common adverse reaction in patients taking Insulin. Serious low blood sugar can cause seizures. Undetected Hypokalemia may cause ventricular arrhythmia, respiratory paralysis, and death. Dose reductions or increased frequency of glucose monitoring is required when taking Tresiba with ACE inhibitors, Antidiabetic drugs, Angiotensin II receptor blockers, MAOIs, Salicylates, DDP-4 inhibitors, SGLT-2 inhibitors, and fluoxetine as it may increase the risk of Hypoglycemia. Do not operate heavy machinery or drive vehicles.
Adverse Effect
Fluid retention that may lead to congested heart failure may happen if Tresiba will be in combination with TZDs. Hypokalemia, Hyperglycemia, Hypoglycemia, and Severe Allergic reactions.
Storage
Throw away Tresiba FlexTouch if it is frozen, exposed to light, or overheated. Sealed pens can be stored in a refrigerator with a temperature ranging from 36-46°F (2-8°C) while in-use pens should be kept at room temperature for a maximum of 56 days.
Disposal
Do not throw away expired Tresiba in wastewater. Used needles must discard in a puncture-resistant container that is out of touch with pets and children. Once full, follow community guidelines for the right way of sharps disposal container. Do not recycle used needles to avoid contamination.
About the Author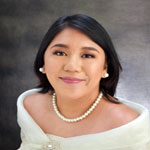 Ida Edlweiss Gumpal is a licensed Pharmacist and medical writer. She took her internships at Mercury Drug Corporation, Inc., a Hospital internship at De Vera Medical Center, Inc., and a Manufacturing internship at Philmed Laboratories, Inc. She has plans on attending medical school with the goal of specializing in Neurosurgery or Cardiothoracic surgery.