Save 10% off on your first order with coupon code: FIRST



Satisfaction Guarantee
A 30 day guarantee of up to a $1,000 of the purchase price, that you will receive the products/services you ordered, in accordance with the terms of sale.
Price Protection Guarantee
If the store's published price drops within 30 days of the purchase, you can make a claim for up to $100 of the difference.
ID Recovery Assistance
Provides help in the event of identity theft for up to 30 days after a sale, to help allay concerns about the security of your personal information. Up to total of $10,000 worth of specialist services.
Product Information
What is Trulicity?
Dulaglutide is the active ingredient of Trulicity that belongs to a class of antidiabetic drugs called Glucagon-like Peptide-1 Agonists (GLP-1).
Dulaglutide subcutaneous injection is a colorless, transparent, sterile, and preservative-free solution. This drug is available in a single-use pen with doses such as 0.7mg/0.5mL, 1.5mg/0.5mL, 3mg/0.5mL, and 4.5mg/0.5mL. Eli Lilly and Company manufactured Trulicity injection.
What is it used for?
Trulicity can improve blood sugar levels with the help of proper exercise and diet in adult and pediatric patients with Type 2 Diabetes Mellitus (T2DM). It can also reduce cardiovascular events such as non-fatal myocardial infarction, non-fatal stroke, and cardiovascular death.
How does it work?
Trulicity is an incretin mimetic drug that acts as a GLP-1 receptor agonist and will increase intracellular cyclic AMP (cAMP) in pancreatic beta cells, resulting in glucose-dependent insulin release. Dulaglutide can also suppress glucagon secretion, especially in patients with T2DM.
How to take it?
Inject the Trulicity pen subcutaneously in the abdomen, thighs, or upper arms. Do not inject via intramuscular or intravenous route as it may cause overdosage to patients. It can be administered with or without food at any time of the day. If the patient misses a dose, inject it as soon as possible, but if it is less than 72 hours before the next dose, skip the missed dose and follow the scheduled dose of Trulicity.
Dosage
The recommended starting dose of Trulicity is 0.75 mg once a week, and the maximum recommended dose is 4.5 mg once weekly to control blood sugar levels.
Side Effects
The most common side effects of Trulicity are fatigue, indigestion, decreased appetite, diarrhea, vomiting, and abdominal pain.
Warnings, Precautions, and Contraindications Trulicity is not recommended in patients with a family history of Medullary Thyroid Carcinoma (MTC), Multiple Endocrine Neoplasia syndrome type 2 (MEN2), and Type 1 Diabetes Mellitus or diabetic ketoacidosis. Consider other antidiabetic drugs in patients with pancreatitis. The risk of hypoglycemia is very likely to happen when Tulicity is coadministered with insulin secretagogues or insulin. Acute renal failure or worsening of chronic renal failure may occur in patients taking GLP-1 receptor agonists. Use with caution in patients with a patient who has a history of angioedema and anaphylaxis as it may trigger because of GLP-1 receptor agonists. Trulicity can delay gastric emptying and may reduce some drugs' absorption rate. The doctor must monitor the amount of narrow therapeutic index drugs in the blood, such as warfarin if taken with Trulicity. Dulaglutide should not be used in pregnant and lactating patients as the safety of this drug has not been established.
Adverse Effect
Hypersensitivity (such as severe urticarial, systemic rash, lip swelling, and facial edema), Dehydration, Injection site reactions, Angioedema, Anaphylactic reaction, heartburn, Acute pancreatitis, hepatitis, cholecystitis, cholestasis, loss of strength, discoloration of the skin, and belching are the uncommon effects of Trulicity in some patients.
Storage
Do not freeze the Trulicity injection and put it in the refrigerator at 36°-46°F (2°-8°C). The patient can also store the single-dose pen at room temperature not exceeding 86°F (30°C) for at least 14 days. Please do not remove the Trulicity injection from the original carton to protect the drug from light, as it may degrade it.
About the Author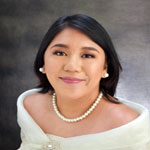 Ida Edlweiss Gumpal is a licensed Pharmacist and medical writer. She took her internships at Mercury Drug Corporation, Inc., a Hospital internship at De Vera Medical Center, Inc., and a Manufacturing internship at Philmed Laboratories, Inc. She has plans on attending medical school with the goal of specializing in Neurosurgery or Cardiothoracic surgery.