Save 10% off on your first order with coupon code: FIRST
Frequently Asked Questions
What is Novolin?
Novolin is a family of insulin products produced by Novo Nordisk. It's indicated for adults and children with Type 1 or 2 Diabetes (effectiveness unknown for children under 2 with Type 1 Diabetes and under 10 with Type 2 Diabetes). Novolin products include short-acting and intermediate-acting insulin types as well as mixes of the two.
How long does Novolin take to begin working?
It depends on which type of Novolin you are taking. Novolin N is an intermediate-acting insulin and lowers blood sugar within 3-4 hours after injection. Novolin R is a short-acting insulin that peaks 2-3 hours after injection.
How long does Novolin last in the body?
Novolin N lasts for 12-18 hours in the body while Novolin R lasts in the body for up to 8 hours.
Can Novolin be used in an insulin pump?
No. Novolin must never be used in an insulin pump, mixed with other insulins, or injected intravenously or intramuscularly.
Is Novolin safe to use during pregnancy?
Novolin is one of the more frequently prescribed insulin drugs for pregnant and breastfeeding women. Nevertheless, it's still important to let your healthcare provider know if you're pregnant, breastfeeding, or considering getting pregnant.
What should I do if I miss a dose of Novolin?
In general, a missed dose of Novolin should be taken as soon as you realize you've missed it. If long enough has passed that you're almost at your next dose, just skip the dose entirely and take your next dose as planned. Never try to double up your insulin intake to account for a missed dose, as this can result in serious side effects. Monitor your blood sugar levels and contact your doctor if you have questions or concerns.
About the Author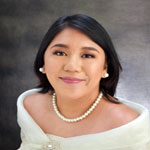 Ida Edlweiss Gumpal is a licensed Pharmacist and medical writer. She took her internships at Mercury Drug Corporation, Inc., a Hospital internship at De Vera Medical Center, Inc., and a Manufacturing internship at Philmed Laboratories, Inc. She has plans on attending medical school with the goal of specializing in Neurosurgery or Cardiothoracic surgery.