WINNIPEG, MB: Bisonpharmacy.com, a Canadian prescription referral service specializing in the shipment of high-quality medications to Americans, has been investing in the development of online resources about the popular Type 2 Diabetes medication, Ozempic. The company's blog currently houses over 50 accurate and well-researched articles about Ozempic, offering a wealth of information to patients wanting to learn more about the drug.
Ozempic (semaglutide) is a popular Type 2 Diabetes medication that is in exceptionally high demand due to one of its side effects: Weight loss. Although Ozempic is not FDA-approved as a weight loss drug, many doctors are nonetheless prescribing it off-label for obese or overweight patients. (An off-label prescription is a prescription written for a purpose other than the one(s) a drug is officially indicated for.) In the U.S., a four-week supply of Ozempic can cost upwards of $1,000 USD without insurance, which is why many Americans turn to online prescription referral services like Bisonpharmacy.com to source the drug safely and at a more affordable price point.
Because Ozempic is one of Bisonpharmacy.com's most in-demand medications, the business has invested significant time and energy in creating an accurate and accessible online library of reference material about the drug. Individuals who have been prescribed Ozempic or want to learn more about it before speaking to their doctor about the possibility of trying it can find a wealth of information on the Bisonpharmacy.com website blog. More than 50 articles include information about everything from how Ozempic works to its impacts on the body, how it compares to other medications, how to store and administer it, the various reasons it may be prescribed off-label, and how it impacts weight loss, plus much more.
To access the library of blog posts highlighted above or for more information about Bisonpharmacy.com and the products and services it provides, visit https://bisonpharmacy.com.
About the Author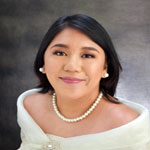 Ida Edlweiss Gumpal is a licensed Pharmacist and medical writer. She took her internships at Mercury Drug Corporation, Inc., a Hospital internship at De Vera Medical Center, Inc., and a Manufacturing internship at Philmed Laboratories, Inc. She has plans on attending medical school with the goal of specializing in Neurosurgery or Cardiothoracic surgery.