Over the past several years, the weight loss potential associated with injectable anti-diabetic medications such as Ozempic has spurred much discussion, exploration, and clinical research. In addition to enhancing blood sugar control and insulin sensitivity in patients with Type 2 Diabetes, drugs classed as GLP-1 receptor agonists (Ozempic, Wegovy, Saxenda, Trulicity, and more) are proving themselves to effectively promote weight loss in combination with healthy lifestyle changes such as a calorie-deficient diet and regular exercise.
Mounjaro, a relatively recent arrival into the family of injectable GLP-1 anti-diabetes drugs, is currently garnering a lot of media attention based on early clinical trial results that seem to indicate it may cause more significant weight loss than any of its counterparts. If you have been hearing about Mounjaro and wondering if all the hype is true, you're not alone.
Below, we've provided an overview of Mounjaro and how it works and delved into what's currently known about the drug's effects on weight loss. We also looked at how Mounjaro measures up to semaglutide (Ozempic, Wegovy) and considered some of its pros and cons.
Though accurate and well-researched, none of the information on Bisonpharmacy.com's website is intended to constitute or replace medical advice. To learn more about whether or not Mounjaro or any other drug may be a good fit for your particular health needs and circumstances, speak directly with your doctor or healthcare provider.
What Is Mounjaro?
Mounjaro (active ingredient tirzepatide) is a brand-name prescription drug manufactured by Eli Lilly. In May of 2022, it was FDA-approved for the treatment of Type 2 Diabetes in adults, in combination with a healthy diet and regular exercise. Mounjaro comes in pre-filled, single-patient-use pens and is injected subcutaneously once weekly into the abdomen, thigh, or upper arm. Though studies have associated it with medically significant weight loss in patients with and without Type 2 Diabetes, Mounjaro is not currently approved as a weight loss drug.
How Does Mounjaro Work?
Mounjaro is, indeed, a GLP-1 receptor agonist, but it's also a GIP receptor agonist. The first and (currently) only dual-agonist drug available, its mechanism of action and impact on the body are slightly different from those of other comparable single-agonist drugs. This is the primary characteristic that sets Mounjaro apart, so let's take a closer look:
Let's begin with a little bit of context. When you eat (consume sugars), one of the ways your body responds is by secreting gut peptides known as incretin hormones. Among other things, incretin hormones stimulate the natural release of insulin to control blood sugar and communicate with a variety of other body systems to regulate appetite and digestion. Their secretion is often reduced or impaired in individuals with obesity and/or Type 2 Diabetes.
GLP-1 receptor agonist drugs mimic the specific incretin hormone glucagon-like peptide 1. By binding to GLP-1 receptor sites, they effectively stimulate insulin secretion in the pancreas in response to food, inhibit sugar release from the liver, slow down gastric emptying and the overall speed of digestion, and promote feelings of satiety (fullness). This combination of outcomes improves blood sugar control and reduces cravings and hunger, often leading to significant weight loss.
GIP receptor agonists mimic the incretin hormone glucose-dependent insulinotropic polypeptide. Like GLP-1 receptor agonists, they bind to GIP receptor sites in response to the consumption of sugars, contribute to the regulation of blood sugar levels, and influence eating decisions and weight loss.
GLP-1 and GIP hormones are similar but also contribute to the digestive process, blood sugar control, and appetite regulation in unique and different ways. The fact that Mounjaro is a dual-action GLP-1 and GIP receptor agonist (able to mimic both incretin hormones simultaneously) would seem to give it an edge over single-action GLP-1 receptor agonists. But is this really the case? We've explored the existing evidence in more detail below.
Is Mounjaro the Same As Ozempic or Wegovy?
No. Though Mounjaro, Ozempic, and Wegovy have many similarities, they are different drugs. Some of the most significant differences between them include:
They have different active ingredients (Ozempic and Wegovy's active ingredient is semaglutide, while Mounjaro's is tirzepatide).
They are produced by different manufacturers (Ozempic and Wegovy are manufactured by Novo Nordisk, while Mounjaro is manufactured by Eli Lilly).
They have different indications.

Mounjaro is indicated for adults over the age of 18 with Type 2 Diabetes.
Ozempic is indicated for adults over the age of 18 with Type 2 Diabetes. It's also indicated for the reduction of risks associated with major adverse cardiovascular events in patients with Type 2 Diabetes and an established diagnosis of cardiovascular disease.
Wegovy is indicated for chronic weight management in patients over the age of 18 who are obese (BMI over 30) or overweight (BMI over 27) with at least one weight-related medical condition such as Type 2 Diabetes, high blood pressure, high cholesterol, or heart disease. It's also approved for use in adolescents over the age of 12 whose BMI is above the 95th percentile for their age and sex.

Ozempic and Wegovy are single-action GLP-1 receptor agonists, while Mounjaro is a dual-action GLP-1 and GIP receptor agonist.
Ozempic's maintenance dose ranges from 0.5 mg to 2 mg weekly. Wegovy's maintenance dose is 2.4 mg weekly. Mounjaro's maintenance dose ranges from 5 mg all the way up to 15 mg weekly.
Mounjaro Weight Loss Results
Clinical trials studying Mounaro's impact on weight loss are ongoing, and data must still be verified, compiled, and interpreted by experts in order to be considered conclusive. That being said, the outcomes that have been shared so far appear to be extremely promising.
A 2022 study involving more than 2,500 obese and overweight participants over a 72-week period (including a 20-week escalation period) found that Mounjaro contributed to substantial and sustained reductions and body weight as follows:
With a 5 mg weekly dose of tirzepatide, the mean percentage change in weight was 15%.
With a 10 mg weekly dose of tirzepatide, the mean percentage change in weight was 19.5%.
With a 15 mg weekly dose of tirzepatide, the mean percentage change in weight was 20.9%.
A review of 12 tirzepatide weight loss studies also concludes that the results seem to be substantial and significant—comparable to, if not even greater than, the weight loss outcomes associated with Wegovy.
Despite these seemingly tremendous results, it's critical to keep in mind that Mounjaro's impacts on weight loss need to be assessed and monitored over time to learn more about the drug's long-term weight loss potential and side effects.
Why Weight Loss Drugs Matter
According to the National Health and Nutrition Examination Survey (NHANES), nearly 1 in 3 American adults is overweight, while more than 2 in 5 American adults suffer from obesity. More than 280,000 deaths per year are attributable to obesity, a chronic health condition associated with many other comorbidities, including Type 2 Diabetes, cardiovascular disease, high blood pressure, sleep apnea and asthma, osteoarthritis, and many more.
In combination with healthy lifestyle changes such as a calorie-deficient diet and regular exercise, weight loss drugs can offer significant health benefits to Americans whose quality of life is negatively impacted by being overweight or obese. For more information about whether or not weight loss drugs may be the right option for you, speak with your physician or primary healthcare provider.
Is Mounjaro Approved for Weight Loss?
No. Mounjaro is not currently approved for weight loss. That being said, the FDA granted Mounjaro a fast-track designation for approval as a weight loss drug in October of 2022 based on overwhelmingly positive preliminary research and findings. There is a high likelihood that Mounjaro may be approved for chronic weight management within the next year. Visit the FDA website or follow news releases for ongoing updates.
Mounjaro Vs. Ozempic and Wegovy for Weight Loss
While Ozempic is available at lower doses than Wegovy and is not approved for weight loss, Wegovy has been a high-impact weight loss drug since its FDA approval in 2021 (2022 for adolescents). As data from clinical trials for both Mounjaro and Wegovy continues to be compiled and interpreted, it appears that higher doses of Mounjaro may be associated with even more significant weight loss results than Wegovy. That being said, more conclusive research is needed, and both drugs appear to be excellent options for chronic weight management (though Wegovy is the only one currently approved for this purpose).
To learn more about the differences between semaglutide and tirzepatide, read Bisonpharmacy.com's post titled What's Better for Weight Loss: Ozempic or Mounjaro?
How to Administer Mounjaro
Mounjaro is typically self-injected once weekly under the skin of the thigh, abdomen, or upper arm. Ensure that you closely follow the instructions provided to you by your doctor when administering Mounjaro. You can also refer to the medication insert included in each Mounjaro package.
Patients usually begin Mounjaro at a 2.5 mg starting dose, which is increased to a 5 mg dose after four weeks. Your doctor will monitor your body's response to the 5 mg dose and may continue to increase your weekly dose at 4-week intervals until a therapeutic weekly dose is reached (7.5 mg, 10 mg, 12.5 mg, or 15 mg).
Mounjaro Side Effects
Like any medication, Mounjaro comes with the risk of potential side effects. While many are mild and may resolve over time, others have the potential to be more serious.
Common Mounjaro Side Effects
Nausea
Vomiting
Abdominal pain
Constipation
Diarrhea
Decreased appetite
Serious Mounjaro Side Effects
Serious allergic reactions
Severe hypoglycemia
Vision problems
Kidney problems
Gallbladder problems
Pancreas problems
The formation of thyroid tumors
Mounjaro Contraindications
Your doctor may not prescribe Mounjaro for you if:
You are pregnant or breastfeeding
You have a personal or family history of Medullary Thyroid Carcinoma or Multiple Endocrine Neoplasia Syndrome Type 2
You have Type 1 Diabetes
You are younger than 18 years old
You have a history of severe digestive problems
You have a history of diabetic retinopathy or serious pancreas, kidney, or gallbladder issues
Mounjaro Pros and Cons
All medications come with pros and cons. Here are some of Mounjaro's:
Pros of Mounjaro
Ongoing research seems to indicate that Mounjaro is a highly effective option for weight loss treatment (though it is not yet approved for this purpose).
Mounjaro is convenient and easy to administer.
Mounjaro is the first dual-agonist drug on the market.
Cons of Mounjaro
There are still unknowns about Mounjaro's long-term effects.
Mounjaro is a long-term medication; you need to keep taking it for life in order to maintain weight management.
Mounjaro is expensive and may not be covered by insurance if prescribed off-label for weight loss.
Mounjaro often causes gastrointestinal discomfort.
Conclusion
To conclude, Mounjaro is a relatively new Diabetes drug whose potential for weight loss is still being explored. Ongoing research indicates that Mounjaro may offer tremendous potential for weight management, and the FDA has fast-tracked its approval process for this purpose, but more conclusive data and clinical trial results are still necessary.
If you, like many Americans, are seeking a safe and effective weight loss drug to assist you in battling overweight or obesity and related conditions, it is crucial to speak with your doctor to determine which option may be the right fit for you. Many FDA-approved weight loss treatments can significantly improve your overall health and quality of life. Under certain circumstances, your doctor may also decide to write you an off-label weight loss prescription for a drug such as Mounjaro or Ozempic.
If you have received (or are considering getting) a prescription for Ozempic and are seeking the drug at an affordable price, Bisonpharmacy.com can offer the ideal solution. We specialize in shipping high-quality Canadian Ozempic to clients all across the U.S. and are happy to speak with you in person to answer any questions or alleviate any concerns you may have.
For more information or to place your order, contact our team at Bisonpharmacy.com today!
About the Author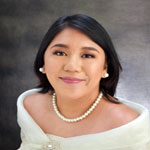 Ida Edlweiss Gumpal is a licensed Pharmacist and medical writer. She took her internships at Mercury Drug Corporation, Inc., a Hospital internship at De Vera Medical Center, Inc., and a Manufacturing internship at Philmed Laboratories, Inc. She has plans on attending medical school with the goal of specializing in Neurosurgery or Cardiothoracic surgery.