We all know that a steady diet of fast food is detrimental to our health and wellness, but fast food is also convenient, readily available, consistent, and—let's face it—delicious. If you have Diabetes and are carefully monitoring your diet and blood sugar levels, fast foods high in carbs, sugars, fats, and sodium represent an even more direct risk to your health. But the thought of cutting fast food out entirely may feel frustrating, overwhelming, or downright impossible.
Fortunately, with proper planning and awareness, it's completely possible to still selectively enjoy occasional meals from your favorite fast food restaurants without causing detrimental blood sugar spikes. Education and moderation are key, but there are many proactive ways to satisfy your cravings while still foregrounding your health.
In this post, we'll offer some essential tips for fast food dining with Diabetes and explore some healthy(er) menu options from 8 of America's most popular fast food chains. As always, be sure to consult directly with your doctor or healthcare provider for specific questions about your personal diet choices and health conditions.
Some of Our Tips for Eating Fast Food With Diabetes
Every situation is unique, and you (in consultation with your doctor) will be the best judge of the extent to which fast foods can be a part of your ongoing diet and treatment plan. Below are some general tips and guidelines to keep in mind:
Do Your Research Beforehand
You're starving after skipping lunch, and your cravings are running high as you pull into your favorite drive-thru on your way home from work—
Wait. Stop right there! This is not the type of scenario you want to be indulging in, period, especially not as a person with Diabetes. Impulsively ordering fast food when hungry can lead to poorly thought-out meal choices and negative health consequences.
Instead, be intentional about going out for a convenient meal and plan ahead. Most fast food chains now offer user-friendly online menus that offer detailed nutritional information, many even allowing you to filter options based on specific criteria (e.g. low sodium, low fat, number of carbs, etc.). Do your research beforehand so that you know what you plan to order and aren't derailed in the moment.
Read the Nutrition Labels on Toppings and Condiments
Dressings, toppings, sauces, and condiments are often hidden sources of sodium, sugar, and carbs. For example, a healthy salad can quickly become less healthy if smothered in high-fat, high-sugar dressing. Be aware of this and plan accordingly.
Reading the nutrition labels on toppings and condiments is recommended best practice, but there are also some other ways to enjoy flavorful fast food meals without overindulging. Here are our suggestions:
Ask for dressings and sauces on the side so that you can control the quantity added to your food.
Ask for low-fat or low-calorie alternatives (though be aware that they may have additional salt or sugar to increase flavor).
Opt for healthy but tasty options such as salsas, hot sauces, and mustard sauces.
Consider bringing your own healthy sauces or condiments with you.
Eat in Moderation
Trying to go cold turkey and completely eliminate all fast food forever is admirable, but it often backfires and results in intensified cravings and binge eating down the road. Instead, we recommend moderation: Be mindful about what you consume (even at your favorite fast food joint), enjoy each bite, eat slowly, and stop when your body cues you that you're full.
Don't be overly strict with yourself, but consider making conscious choices like ordering from the kids' menu to reduce portion size or skipping desserts and extra sides. Incorporating mindful practices into your fast food habits will mean that you can enjoy these types of treats with more regularity.
Be Careful of Liquid Calories
Most fast food is high in sodium (salty) and makes you thirsty. But before you add a large soda to your order, remember that the amount of sugar in such drinks is astronomically high.
At Bisonpharmacy.com, we recommend enjoying your fast food meal but quenching your thirst with water, plain tea, or coffee instead of high-sugar options like sodas or juices. If you're craving a carbonated beverage, consider bringing carbonated water with you and adding a splash of natural lemon or lime for extra refreshment.
Consider Your Insulin Needs
A Diabetic-friendly diet is rooted in a healthy balance of proteins, fibers, and complex carbohydrates. Keep this in mind as you make fast food selections while also considering your insulin needs. Here are our suggestions:
Focus on proteins and fibers rather than carbs.
Consider baked, grilled, or roasted options rather than fried or breaded selections whenever possible.
Opt for whole-grain bread options and eliminate extra bread when possible. Consider replacing a side bun with a side salad instead.
Avoid desserts, extra sides, and super-sized portions.
The Best Fast Food Options When You Have Diabetes
Taco Bell
Taco Bell is a popular Mexican fast-food chain that has updated its menu to include a variety of blood sugar-friendly options over the past decade. Let's take a look.
What To Order From Taco Bell
Our top picks are:
2 Fresco-Style Soft or Crunchy Tacos With Fire-Grilled Chicken or Beef

Add lettuce, onions, pico de gallo, hot sauce, and/or guacamole for extra healthy flavor.

Chicken, Steak, or Veggie Power Menu Bowl

All of these flavorful, high-protein options are low-calorie and almost entirely guilt-free.
Tips for Ordering Food From Taco Bell
Fresco-style meals at Taco Bell replace high-calorie sauces and cheeses with fresh pico de gallo instead. All items on the Fresco Menu are low-fat, low-calorie, and bursting with flavor.
A side of black beans is a great way to boost your meal's fiber content without dramatically increasing fat or sodium levels.
Avoid XXL or double-stacked menu items.
McDonald's
You may wonder what Diabetic-friendly options exist at McDonald's, but the truth is that there are quite a few. McDonald's now augments its classics with healthier selections; if nothing else, you can always order a Happy Meal to keep your portion sizes moderate.
What To Order From McDonald's
Classic McDonald's Hamburger or McDonald's Cheeseburger

These options offer a relatively moderate nutritional balance of protein and carbohydrates without going overboard with extras like bacon, double patties, and high-calorie sauces.

Filet-O-Fish

This classic McDonald's sandwich has less sodium and fat than other options while still offering plenty of protein and a tasty, satisfying experience.
Tips for Ordering Food From McDonald's
McDonald's fries are outrageously good, but a Kid's Fries can offer a moderate alternative to a larger portion.
Be mindful of fat and sodium-heavy McDonald's sauce packets. Serve small amounts or opt for healthier options like Honey Mustard Sauce or Low-Fat Balsamic Vinaigrette.
Forego McDonald's desserts and drink water or ice water to accompany your meal.
Burger King
Hot, juicy, and classic, who doesn't love Burger King? Here are some go-to menu selections that will keep your tastebuds happy without going overboard on sodium, fat, calories, and sugars:
What To Order From Burger King
Whopper Jr.

All the deliciousness of a Whopper in a more reasonable portion size. While it's not exactly health-food, it does include fresh tomatoes, lettuce, pickles, and onions.

Plant-Based Whopper

Not always on the main menu, you may have to make a special request for this vegetarian patty with a Whopper flavor profile.
Tips for Ordering Food From Burger King
Consider replacing fries with a side salad, which is a refreshing option at BK! You can also make a salad bowl your whole meal but still pay attention to your dressing or sauce consumption.
Order Value Size sides, which are more modestly portioned and priced than regular options.
Chipotle
Fresh, flavorful, and totally customizable, Chipotle is a Mexican food favorite that offers a ton of blood sugar-friendly options for people with Diabetes. In addition, you can use Chipotle's Nutrition Calculator to effectively plan a nutritious meal, even on the go.
What To Order From Chipotle
Burrito Bowl

Satisfying and completely customizable, Chipotle's Burrito Bowls offers an opportunity to build your meal based on your own preferences and requirements. Meat or veggie options can both be suitable choices for maintaining superior blood sugar control.

Salad

Like its Burrito Bowls, Chipotle's salads are also customizable and offer a tasty meal experience that's rich in vegetables and nutrients.
Tips for Ordering Food From Chipotle
Balance a small side of chips by eliminating (or asking for a half portion) starchy carbs like beans or rice.
Opt for tomatillo green-chili salsa instead of tomato-based salsas to reduce your sodium intake.
Swap out chips for a side of seasonal fruit for a sweet treat that doesn't contain refined sugars.
Starbucks
If you can't imagine your week without Starbucks as part of your routine, you can breathe a sigh of relief. With a little research and planning, you can easily have your barista serve up beverage and food options that will keep your blood sugar and overall health on track.
What To Order From Starbucks
Eggs & Cheddar Protein Box

Cage-free hard-boiled eggs, cheddar cheese, fresh fruit, and multigrain bread with peanut butter. This menu item makes for a great breakfast option or light lunch.

Chicken & Quinoa Protein Bowl With Black Beans and Greens

With 420 calories, this mildly spicy meal option offers balanced and healthy nutrition that will fill you up and leave you satisfied.
Tips for Ordering Food From Starbucks
Use Starbucks' detailed beverage nutrition information to track and calculate the nutritional value of drinks before ordering.
Focus on grab-and-go refrigerated snack options rather than countertop pre-packaged items that are mostly sugar and fat-laden.
Order small beverages and savor slowly rather than selecting larger portion sizes.
Panera
Panera Bread bills itself as offering great-tasting, clean food. Not surprisingly, this translates to quite a number of healthy menu items that can make maintaining a Diabetic-friendly diet quite straightforward. Here is our favorite.
What To Order From Panera
Half Sandwich and Half Salad

This combo is a great way to sample a couple of different flavors and textures in one meal without going overboard. Stick to simple sandwich options and forego more elaborate choices loaded with extra meat, cheese, and sauces for a delicious but moderate experience.
Complement your sandwich with a Seasonal Greens Salad with a half portion of Asian Sesame Vinaigrette, Chili Lime Rojo Ranch, Green Goddess, or Thai Chili Vinaigrette.
Tips for Ordering Food From Panera
Though soup can be a blood-sugar-friendly option, be sure to check Panera's nutritional information for sodium amounts.
Consider reducing carb intake with an open-faced sandwich, which offers all the flavor but half the bread.
Wendy's
Always an American favorite, is it possible to dine at a Wendy's fast food restaurant and still keep your blood sugar levels on track? The answer is yes, but you'll have to stick to a couple of menu items.
What To Order at Wendy's
Grilled Chicken Wrap

This wrap offers a healthier alternative to Wendy's classic grilled chicken sandwich. With spinach, honey mustard sauce, and cheddar cheese, it's a go-to selection for many health-conscious patrons.

Junior Cheeseburger

Unfortunately, Wendy's classic burgers tend to be quite high in fat and calories, but the junior cheeseburger can provide an opportunity to indulge while keeping portion size moderate.
Tips for Ordering Food From Wendy's
Balance your burger (even a junior burger) with water and a small portion of fries.
Consider a Wendy's salad as a healthier alternative to other higher-calorie menu items.
Subway
Subway has built a reputation for offering fresh, customizable menu options on the go. Because you can build your own sandwich, the nutritional balance of your order is largely in your own hands.
What To Order at Subway
6-Inch Fresh Fit Sandwiches

All of the sandwiches on this menu offer a healthy balance of whole grains and vegetables at less than 400 calories.
Tips for Ordering Food From Subway
Pay attention to fat and sodium levels in sauces and condiments at Subway. Full nutrition information for Subway is available here.
Substitute avocado for cheese to promote the intake of healthy fats.
Instead of chips, cookies, or sugary drinks, supplement your sandwich with apple slices, baked chips, or water.
See also: Foods You Should Eat While Taking Ozempic
The Bottom Line
The bottom line is that cooking fresh will always be your most nutritious option as a person with Diabetes, but sometimes circumstances dictate stopping for fast food. Living with Diabetes doesn't have to mean that you never enjoy your favorite burger or fries again, but it does mean that approaching fast food meals with research, awareness, and moderation is key.
In this post, we've provided some of our top tips and recommendations for eating fast food consciously and with a mind to maintaining blood sugar control and overall nutritional balance. That being said, we also encourage you to do your own research and discover new ways to navigate the realities of a Diabetic diet while still enjoying your favorite foods and dining experiences.
Ozempic is a popular Type 2 Diabetes medication that can support blood sugar control in combination with a healthy diet and regular exercise. To order Ozempic at an affordable price from Canada, contact us at Bisonpharmacy.com today!
About the Author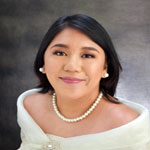 Ida Edlweiss Gumpal is a licensed Pharmacist and medical writer. She took her internships at Mercury Drug Corporation, Inc., a Hospital internship at De Vera Medical Center, Inc., and a Manufacturing internship at Philmed Laboratories, Inc. She has plans on attending medical school with the goal of specializing in Neurosurgery or Cardiothoracic surgery.