Need help placing an order? Call us Toll-Free: 1-888-668-2808.
Save 10% off on your first order with coupon code: FIRST
Satisfaction Guarantee: Every order will receive a 30-day guarantee of up to $1,000 of the purchase price, that you will receive the products you ordered.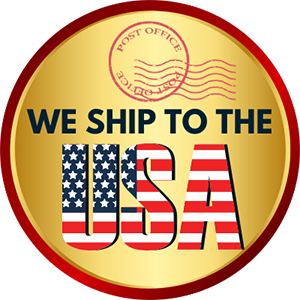 Limit of 1 pen per order.
Due to a shortage of Ozempic pens across North America, we are limiting purchases to 1 pen per order to ensure that all of our customers have access to the medication and do not miss their dose. Please be aware that you may experience some shipping delays at this time.
Product Information
What Is Ozempic?
Ozempic (semaglutide) is an injectable prescription medication used to treat Type 2 Diabetes in adults. Produced by Novo Nordisk, it improves blood sugar control while also decreasing the risk of major cardiovascular events. As a non-insulin diabetes medication, Ozempic works with the body's natural ability to lower blood sugar levels by promoting the pancreatic release of insulin. It also prevents the liver from producing and releasing higher glucose levels and slows down food leaving the stomach.
Directions
Ozempic is typically self-injected once per week subcutaneously (under the skin of the stomach, abdomen, thigh, or upper arm). The standard protocol is to begin with a lower starting dose (0.25 mg) and build up to a higher dose (0.5 mg, 1 mg, or 2 mg) to increase tolerance and reduce side effects.
Ozempic should be stored in the refrigerator without exposure to light until it's opened. Once opened, you may store Ozempic either in a refrigerator or at room temperature.
Ozempic injection sites should be rotated weekly. In the event that you miss a dose, you may administer it within 5 days. After 5 days, simply skip the dose and wait until your next injection.
In consultation with your doctor, you'll be shown how to cleanse the injection site, attach a clean needle to the Ozempic pen, select the correct dose using the dose counter dial, inject Ozempic, safely dispose of the needle, and properly store the remaining Ozempic for future injections.
Always follow the instructions that come with your prescription and contact your doctor or pharmacist with any questions.
Risks & Precautions
Side effects may occur when starting Ozempic but should decrease as your body adjusts to increased dosages. Common side effects include: Nausea, vomiting, diarrhea, constipation, and stomach pain.
Though rare, serious side effects are possible with Ozempic. Major warning signs to watch for include pancreatitis, vision problems (diabetic retinopathy), reduced renal function, and severe allergic reactions such as swelling of the tongue, lips, or face, fainting, or a racing pulse. In addition, it's advised not to use Ozempic if you or anyone in your family has ever had Medullary Thyroid Carcinoma (MTC) or Multiple Endocrine Neoplasia Syndrome Type 2 (MEN 2).
Semaglutide medications may cause acute kidney injury and can result in low blood sugar if combined with alcohol or certain other medications. While taking semaglutide, it's always recommended to wear a medical ID, in case of an emergency.
As always, discuss any concerns with your primary healthcare provider.
Lifestyle Changes Required for Ozempic
Ozempic does not work in isolation. For semaglutide to be most effective, it must be complemented with healthy lifestyle changes such as diet and exercise. Every situation is unique, but your healthcare provider will be able to recommend the most promising course of action based on your individual circumstances.
Frequently Asked Questions
Am I a Good Candidate for Ozempic?
Only your doctor can answer that question based on your personal medical history. That being said, you may be a good candidate for Ozempic if you've been diagnosed with Type 2 Diabetes, related cardiovascular disease, or other weight-related conditions.
Does Ozempic Help With Weight Loss for Diabetes?
Along with diet and exercise, Ozempic (semaglutide) can support healthy weight loss. One clinical trial conducted over a period of 2 years found that patients lost an average of 10.8 lbs. (4.9 kg) when a 1 mg weekly dose of Ozempic was paired with lifestyle interventions.
Does Ozempic Lower A1C?
Yes. Ozempic has been shown to lower A1C levels in clinical trials.
How Does Ozempic Work?
Semaglutide (the active ingredient in Ozempic) essentially imitates the effects of natural glucagon-like peptide-1 (GLP-1). Along with helping to regulate blood sugar levels and communicating feelings of satiety to your brain, endocrine, and digestive systems, it also slows down the speed of food traveling through your digestive tract.
Semaglutide is 95% the same as human GLP-1. Its three primary effects on the body are:
To increase the release of insulin when blood sugar is elevated
To reduce glucose released from liver stores into circulation
To decrease appetite
About the Author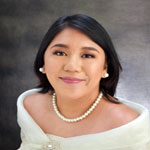 Ida Edlweiss Gumpal is a licensed Pharmacist and medical writer. She took her internships at Mercury Drug Corporation, Inc., a Hospital internship at De Vera Medical Center, Inc., and a Manufacturing internship at Philmed Laboratories, Inc. She has plans on attending medical school with the goal of specializing in Neurosurgery or Cardiothoracic surgery.