Save 10% off on your first order with coupon code: FIRST



Satisfaction Guarantee
A 30 day guarantee of up to a $1,000 of the purchase price, that you will receive the products/services you ordered, in accordance with the terms of sale.
Price Protection Guarantee
If the store's published price drops within 30 days of the purchase, you can make a claim for up to $100 of the difference.
ID Recovery Assistance
Provides help in the event of identity theft for up to 30 days after a sale, to help allay concerns about the security of your personal information. Up to total of $10,000 worth of specialist services.
Product Information
What Is Ozempic (Semaglutide)?
Ozempic (semaglutide) is an injectable prescription medication produced by Novo Nordisk. It improves blood sugar control in adults with Type 2 Diabetes while also decreasing the risk of major adverse cardiovascular events in adults with Type 2 Diabetes and established heart disease.
A non-insulin diabetes medication belonging to the class of drugs known as GLP-1 receptor agonists, Ozempic works with the body's natural ability to lower blood glucose levels. It promotes the pancreatic release of insulin, reduces glucagon release from the liver, and slows down food leaving the stomach (gastric emptying). Ozempic is also associated with weight loss in many Type 2 Diabetes patients in combination with regular exercise and a healthy diet.
Ozempic's active ingredient, semaglutide, is the only once-weekly injectable GLP-1 to be FDA-approved for weight management (under the name Wegovy).
Ozempic and Wegovy are both produced by Novo Nordisk.

They are identical, except that Wegovy has a higher maintenance dose (2.4 mg instead of 0.5 mg, 1 mg, or 2 mg).
Some doctors may prescribe Ozempic off-label for weight loss if they believe it will benefit a particular patient.
Ozempic is not indicated for people with Type 1 Diabetes, children under the age of 18, or patients with a personal or family history of certain types of thyroid cancer. It may also pose additional risks for patients with a history of pancreatitis, kidney disease, diabetic retinopathy, or gallbladder disease, as well as those who are pregnant, breastfeeding, or trying to conceive. For a complete list of warnings and precautions, see the Warnings & Precautions and Ozempic Contraindications sections below.
How Is Ozempic Used?
Ozempic is typically self-injected once per week subcutaneously (under the skin of the stomach, abdomen, thigh, or upper arm). The standard protocol is to begin with a lower starting dose (0.25 mg) and build up to a higher maintenance dose (0.5 mg, 1 mg, or 2 mg) under the supervision of a doctor to increase tolerance and reduce side effects.
Storage
Ozempic should always be stored in a dry, cool location away from direct sunlight and out of reach of children and/or pets. Once opened, an Ozempic pen is good for up to 56 days and should be safely disposed of after this time period has passed, even if there is still medication remaining (be sure to follow all local and state regulations for the safe disposal of injectable needles).
Does Ozempic Need to Be Refrigerated?
Ozempic should be refrigerated until it's opened. Once opened, you may store Ozempic either in the refrigerator or at room temperature. For more in-depth information, read our post on this topic.
Directions
Ozempic injection sites should be rotated weekly. In the event that you miss a dose, you may administer it within 5 days. After 5 days, simply skip the dose and wait until your next injection. Speak with your doctor if you miss one or more doses of Ozempic.
In consultation with your doctor, you'll be shown how to cleanse the injection site, attach a clean needle to the Ozempic pen, select the correct dose using the dose counter dial, inject Ozempic, safely dispose of the needle, and properly store the remaining Ozempic for future injections.
Always follow the instructions that come with your prescription and contact your doctor or pharmacist with any questions.
Side Effects
As with all prescription medications, side effects may occur with Ozempic. Often, mild side effects will decrease over time as the body adjusts to new or higher doses of the drug.
Common Side Effects
Nausea

Vomiting

Diarrhea

Constipation

Abdominal pain

Injection site reactions

Headaches

Dizziness

Tiredness
Serious Side Effects
Though rare, these possible Ozempic side effects warrant immediate medical attention:
Pancreatitis

Severe low blood sugar (hypoglycemia)

Severe allergic reaction(s)

Vision changes

Kidney damage

Gallbladder issues

Liver issues

The formation of thyroid tumors
Long-Term Safety
Type 2 Diabetes is a chronic disease, and Ozempic is designed to be a long-term treatment for managing it. Because Ozempic is a relatively new drug, its long-term effects are still being studied. Ozempic is believed to be safe overall for long-term usage, but the risk of some serious potential side effects may increase over time.
Side Effect Details
Some of Ozempic's potential side effects are detailed below. For more details on Ozempic side effects, click here or speak with your doctor.
Gastrointestinal Side Effects
Gastrointestinal (GI) issues are the side effects most commonly associated with Ozempic (and all GLP-1 receptor agonist drugs). Often, GI problems are the worst as the body adjusts to new or increased doses of Ozempic and resolves over time. Avoiding greasy, highly processed, and sugary foods and beverages and getting plenty of fresh air can help with GI issues.
If you are still experiencing nausea, vomiting, diarrhea, constipation, or abdominal pain after adjusting to your maintenance dose of Ozempic, speak with your doctor.
Allergic Reactions
Mild allergic reactions to Ozempic may include skin rashes, itchiness, redness, or swelling. More serious allergic reactions (hypersensitivity) may include difficulty breathing, swelling of the mouth, tongue, or face, dizziness, or fainting.
Hypoglycemia
Hypoglycemia (low blood sugar) is not usually associated with Ozempic alone but may occur if you are taking Ozempic in combination with other Diabetes medications, including insulin. Speak with your doctor about the potential risks of drug interactions and watch for symptoms of low blood sugar, including dizziness, confusion, blurred vision, slurred speech, sweating, and increased heart rate. If you experience severe hypoglycemia, seek emergency medical treatment immediately.
Note that alcohol consumption can also contribute to hypoglycemia. It is important to be careful about consuming alcohol if you are at risk of hypoglycemia while taking Ozempic. Speak with your doctor for more information based on your personal medical history.
Impact on Diabetic Retinopathy
Research into the relationship between semaglutide and Diabetic Retinopathy is ongoing, but studies so far have shown a slight increase in Diabetic Retinopathy complications in patients who have Type 2 Diabetes and high cardiovascular risk. A rapid improvement in glucose control, such as patients may experience when starting Ozempic, can be associated with worsening Diabetic Retinopathy. Seek medical advice immediately if you notice any vision changes while taking Ozempic.
Other Side Effects
Other less common Ozempic side effects to be aware of can include, but are not limited to, an increase in Amylase and Lipase, Cholelithiasis, increased heart rate, immunogenicity, and hyperglycemia (high blood sugar). If you experience any unexpected side effects while taking Ozempic, contact your healthcare provider as soon as possible.
Drug Interactions
Ozempic is generally considered a safe medication to take with insulin and other drugs. That being said, disclose all medications you are taking, including over-the-counter drugs and supplements, to your doctor before starting to take Ozempic. In addition, seek medical advice before starting any new supplements or medications while on the drug.
Medications That Shouldn't Be Taken With Ozempic
Ozempic may interact negatively with a wide variety of different medications, including antibiotics, sulfonylureas, NSAIDs, MAOIs, oral medications, and more. Your doctor will be your best resource in determining how to safely manage multiple medications when adding Ozempic to your treatment plan.
Effects on Other Diabetes Medications
Potential complications, including hypoglycemia, can arise when Ozempic is taken in combination with other Diabetes medications. Follow the medical advice of your doctor when taking Ozempic and one or more other Diabetes medications.
Taking Ozempic With Blood Thinners or Heart Medications
Ozempic is generally considered safe to take with blood thinners and heart medications. Your doctor can provide more specifics based on your personal needs and circumstances.
Warnings & Precautions
Ozempic pens should never be shared between people, even if the needle has been changed. This can lead to potential infections and diseases.

Ozempic injection sites should be rotated with each injection.

Ozempic should never be taken by patients with Type 1 Diabetes.
Ozempic Contraindications
Personal or Family History of Medullary Thyroid Carcinoma
Ozempic has been associated with the formation of thyroid C-cell tumors in rodents. It's advised not to use Ozempic if you or anyone in your family has ever had Medullary Thyroid Carcinoma (MTC) or Multiple Endocrine Neoplasia Syndrome Type 2 (MEN 2).
Pancreatitis
Pancreatitis has been reported with Ozempic use. Watch for ongoing abdominal pain and nausea. Patients with a history of pancreatitis were excluded from Ozempic clinical trials; therefore, caution should be taken if you have a personal medical history of pancreatitis or other pancreas issues.
Patients With Severe Gastrointestinal Disease
Because Ozempic is often associated with GI issues, it is not recommended for use in patients with severe existing gastrointestinal diseases.
Severe Renal Impairment
Ozempic can negatively impact kidney function. Caution should be exercised in patients with existing renal impairment or a history of kidney disease or damage.
End-Stage Renal Disease
Patients with end-stage renal disease should only take Ozempic under the guidance and supervision of a doctor.
Hypersensitivity to Semaglutide or Product Components
Do not take Ozempic if you have a known allergy to semaglutide or any of the drug's other ingredients.
Pregnancy & Breastfeeding
In animal studies, Ozempic has been associated with fetal risks, including birth defects, preterm delivery, stillbirth, and more. Inform your healthcare provider if you are pregnant, breastfeeding, or trying to become pregnant while taking (or considering taking) Ozempic.
Children Under 18 Years Old
Ozempic has not been approved for use in minors. Speak with your child's doctor about other possible treatment alternatives.
Concomitant Use of Other GLP-1 Receptor Agonists
Ozempic should never be taken with other GLP-1 medications. Contact your doctor immediately if you have accidentally taken two different GLP-1 drugs together.
Frequently Asked Questions
Questions About Ozempic
Questions About How Ozempic Works
Questions About Dosage & Administration
Questions About Side Effects & Safety
Questions About Interactions & Combinations
While there are no specific foods that must be strictly avoided while on Ozempic, some categories of food are likely to make it more difficult to regulate blood sugar levels or exacerbate specific side effects (such as gastrointestinal issues) while taking the drug. Recommended foods and beverages to avoid while on Ozempic include:
Foods with added sugars

Fried foods

Alcohol

Refined carbohydrates

High-glycemic fruits and vegetables
In general, yes. However, certain supplements or over-the-counter medications may interact with Ozempic. It is always best to talk with your healthcare provider about all medications and supplements you are taking or are considering starting to take while on Ozempic.
Yes, but only under the careful supervision of your doctor. Many patients find the combination of Ozempic and Metformin effective, but it can also lead to an increase in side effects and other health concerns if not properly managed.
Questions about Usage, Access, and Cost
About the Author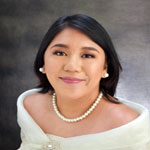 Ida Edlweiss Gumpal is a licensed Pharmacist and medical writer. She took her internships at Mercury Drug Corporation, Inc., a Hospital internship at De Vera Medical Center, Inc., and a Manufacturing internship at Philmed Laboratories, Inc. She has plans on attending medical school with the goal of specializing in Neurosurgery or Cardiothoracic surgery.