Thousands of Americans have been eagerly awaiting the approval of Mounjaro for weight loss purposes, and that wait is finally over. After fast-tracking tirzepatide (Mounjaro's active ingredient) for approval as an obesity treatment in October of 2022, the FDA officially approved it under the brand name Zepbound on November 8, 2023.
At Bisonpharmacy.com, we understand that this breaking news paves a road forward for many Americans living with obesity and overweight conditions, which is why we've immediately compiled this concise and helpful overview of everything you need to know about Zepbound.
Check back regularly for updates as more details about Zepbound's approval and distribution become available. To find out if Zepbound may be the right drug choice for your medical needs and circumstances, speak directly with your doctor or healthcare provider.
Key Takeaways
Zepbound (tirzepatide) is Eli Lilly's newest injectable tirzepatide drug. Its composition is identical to Mounjaro's, but it's indicated for chronic weight management in combination with healthy lifestyle interventions.
Zepbound is approved for use in adults who are obese or overweight with at least one weight-related medical condition.
The drug is expected to be available in pharmacies before the end of 2023.
What Is Zepbound?
Zepbound is a name-brand prescription drug manufactured by Eli Lilly and contains the active ingredient tirzepatide. It's indicated for chronic weight management in obese or overweight adults and is administered via once-weekly subcutaneous injection into the thigh, abdomen, or upper arm. It will soon be available in single-patient use pens that will come in doses of 2.5 mg, 5 mg, 7.5 mg, 10 mg, 12.5 mg, and 15 mg.
How Does Zepbound Work?
Zepbound is a dual-targeted drug that mimics two different incretin hormones produced in the human gut—glucagon-like peptide 1 (GLP-1) and glucose-dependent insulinotropic polypeptide (GIP). The first (and currently the only) drug in its class of GLP-1 and GIP receptor agonists, it binds to receptor sites for these hormones and activates their pathways throughout the body.
Zepbound stimulates the natural production and release of pancreatic insulin in response to food, increases insulin sensitivity, reduces the production and release of sugar from the liver, and slows down the rate at which food is emptied from the stomach into the small intestine (gastric emptying). When digestion slows, hunger decreases, and the body feels fuller for longer.
In addition, Zepbound targets appetite centers in the brain, further moderating hunger and controlling cravings. In combination with diet and exercise, it can promote significant weight loss.
How Effective Is Zepbound for Weight Loss?
Clinical trial results indicate that Zepbound is the most effective weight loss drug in existence. In a pivotal 72-week double-blind, randomized, controlled trial with more than 2,500 participants, obese and overweight adults who received weekly 15 mg injections of tirzepatide (Zepbound's active ingredient) lost more than 20% of their body weight in combination with diet and exercise interventions. The manufacturer reports that approximately 1 in 3 clinical trial participants who took the 15 mg weekly dose of tirzepatide lost more than 58 lbs. in total.
Is Zepbound Different Than Mounjaro?
Zepbound is identical to Eli Lilly's Type 2 Diabetes drug Mounjaro in composition but can now benefit a broader population of patients. Both drugs contain tirzepatide, but while Mounjaro is indicated for blood sugar control in adult patients with Type 2 Diabetes, Zepbound is indicated for chronic weight management in obese and overweight patients (whether or not they have Type 2 Diabetes).
Who's Eligible for Zepbound?
To be eligible for Zepbound, patients must:
Be over the age of 18
Have obesity (BMI greater than 30)
Be overweight (BMI over 27) with at least one weight-related medical condition such as high blood pressure, high cholesterol, obstructive sleep apnea, or heart disease
Even if you meet these criteria, your doctor will also consider a variety of other factors to determine whether or not Zepbound will be the best treatment for your specific needs. In some instances, doctors may also prescribe Zepbound off-label (for a purpose other than its indicated one) if they believe it will benefit a particular patient.
Who Isn't Eligible for Zepbound?
You are ineligible for Zepbound if:
You have Type 1 Diabetes
You are under the age of 18
You are taking another GLP-1 agonist drug
See also: What happens when you stop taking Mounjaro?
How Can I Get a Prescription for Zepbound?
To get a prescription for Zepbound, you'll need to make an appointment with a licensed doctor who can determine whether or not the drug may be an appropriate option as part of your overall treatment plan for weight loss. At your appointment, you should be prepared to share:
Your weight loss history and goals
Your medical history
Any other medications you're currently taking (including vitamins, natural supplements, and over-the-counter drugs)
How Do I Administer Zepbound?
Zepbound is administered by once-weekly subcutaneous injection into the thigh, abdomen, or upper arm. The starting dose is 2.5 mg, which will be increased to 5 mg after four weeks under the supervision of your doctor. Your doctor may continue to increase your weekly dose of Zepbound by 2.5 mg increments every four weeks until you reach a maintenance dose that is effective for your weight management goals (5 mg, 10 mg, or 15 mg). The maximum maintenance dose of Zepbound available is 15 mg.
When Will Zepbound Become Available?
According to the manufacturer, Zepbound will be available before the end of 2023. Watch for news releases and check with your local or online pharmacy to confirm when you can expect to begin filling Zepbound prescriptions.
Zepbound Side Effects
Like any prescription medication, Zepbound comes with the risk of side effects. Many of them are mild and often clear up over time as the body adjusts to the drug. These include:
Gastrointestinal issues such as nausea, diarrhea, vomiting, constipation, and abdominal pain
Injection site reactions
Fatigue
Hair loss
More serious side effects of Zepbound that warrant immediate medical attention can include:
Severe gastrointestinal disease
Acute kidney injury
Acute gallbladder problems
Acute pancreatitis
Serious allergic reactions (hypersensitivity)
Severe hypoglycemia (usually in combination with insulin or other anti-diabetic medications)
Vision changes (usually in patients with Type 2 Diabetes)
Suicidal behavior or ideation
If you experience any ongoing or concerning side effects while taking Zepbound, contact your doctor or seek emergency medical help as soon as possible.
Zepbound Safety Information and Contraindications
Zepbound is contraindicated for patients with:
A personal or family history of medullary thyroid cancer or a rare condition called Multiple Endocrine Neoplasia Syndrome Type 2 (MEN 2)
Known allergies to tirzepatide or any of the other ingredients in Zepbound
Speak with your doctor before using Zepbound if:
You are pregnant, breastfeeding, or planning to become pregnant
You are taking other anti-diabetic medications (including insulin)
You are taking other weight loss medications (including natural supplements)
You take oral medications, including birth control
You have a history of severe gastrointestinal disease, pancreatitis, kidney or gallbladder problems, diabetic retinopathy, or depression
For more details, see Eli Lilly's prescribing information for Zepbound.
What Should I Know Before Taking Zepbound?
Before taking Zepbound, you should know that it's an extremely promising weight loss drug, but it's still very new. Its long-term effects on patients are still largely unknown, which is something to be aware of and to take into consideration.
You should also know that Eli Lilly's list price for Zepbound will be about $1,060 per month and that not all insurance plans may cover the drug. The manufacturer will be releasing more details about a Zepbound savings card shortly.
Lastly, you should know that obesity is a chronic health condition, and Zepbound is intended to be a long-term medication. If you're not comfortable with the idea of taking Zepbound indefinitely, it may not be the right medication for you.
What Should I Tell My Healthcare Provider?
If you're interested in receiving a Zepbound prescription, speak openly and honestly with your doctor about your health and weight loss goals and why you believe that Zepbound may help you meet them. Your doctor will be able to help you determine whether or not Zepbound will be the best fit for your particular needs and circumstances.
Conclusion
To conclude, the approval of Zepbound (tirzepatide) for weight loss is a huge milestone that offers hope to many obese and overweight Americans. But it's not always straightforward or simple to source medications like Zepbound economically.
At Bisonpharmacy.com, we specialize in shipping high-quality medications to Americans at affordable prices. If you're seeking weight loss medications, you may be interested in ordering Ozempic (semaglutide) or Mounjaro (tirzepatide) directly to your door.
Ready to learn more about how our dedicated team can answer your questions and work with you to conveniently receive life-changing medications? Contact us directly to order Ozempic or Mounjaro today!
About the Author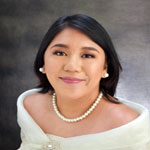 Ida Edlweiss Gumpal is a licensed Pharmacist and medical writer. She took her internships at Mercury Drug Corporation, Inc., a Hospital internship at De Vera Medical Center, Inc., and a Manufacturing internship at Philmed Laboratories, Inc. She has plans on attending medical school with the goal of specializing in Neurosurgery or Cardiothoracic surgery.