Save 10% off on your first order with coupon code: FIRST



Satisfaction Guarantee
A 30 day guarantee of up to a $1,000 of the purchase price, that you will receive the products/services you ordered, in accordance with the terms of sale.
Price Protection Guarantee
If the store's published price drops within 30 days of the purchase, you can make a claim for up to $100 of the difference.
ID Recovery Assistance
Provides help in the event of identity theft for up to 30 days after a sale, to help allay concerns about the security of your personal information. Up to total of $10,000 worth of specialist services.
Product Information
What is Mounjaro?
Tirzepatide is the active component of Mounjaro that acts as a glucagon-like peptide-1 receptor agonist (GLP-1) and glucose-dependent insulinotropic polypeptide receptor (GIP).
Mounjaro is a colorless to slightly yellow, clear, sterile, preservative-free solution manufactured by Eli Lilly and Company for subcutaneous injection. Mounjaro is available in 2.5 mg, 5 mg, 7.5 mg, 10 mg, 12.5 mg, and 15 mg solutions for injection in a pre-filled pen.
What is it used for?
Mounjaro is a prescription medicine given to adults with type 2 diabetes mellitus used along with diet and exercise to reduce blood sugar levels when spiking.
How does it work?
Tirzepatide enables albumin binding as it prolongs the half-life of this medication. It can activate glucose-dependent insulinotropic polypeptide receptors (GIP) and glucagon-like peptide-1 receptor agonists (GLP-1). Mounjaro enhances first and second-phase insulin secretion and reduces glucagon levels in a glucose-dependent manner.
How to take it?
Inspect if the pen is not expired or damaged before using. Discard the Mounjaro pen if it contains any particulate manner or discoloration of the solution. The patient can take this medication with or without food. Rotate the injection site of Mounjaro subcutaneously in the stomach area, thighs, and upper arm on the same day each week to avoid skin irritation. Press then wait 10 seconds before removing the pen from the injection site or check if the gray plunger is visible in the pen, indicating if the administration is complete.
Dosage
The recommended starting dose of Mounjaro is 2.5 mg via subcutaneous injection once weekly for four weeks. The doctor may increase the quantity by adding 2.5 mg in the last dose prescribed if needed. The maximum dosage of Mounjaro is 15 mg once a week. Do not abruptly change the dose without the doctor's supervision.
Side Effects
The most common are nausea, diarrhea, vomiting, indigestion, constipation, decreased appetite, and stomach pain.
Warnings, Precautions, and Contraindications
Mounjaro is contraindicated in patients with a family history of Medullary Thyroid Cancer (MTC) and Multiple Endocrine Neoplasia syndrome type 2 (MEN 2). Anaphylaxis and angioedema are reported in patients taking GLP-1 receptor agonists. Advise female patients using contraceptives to switch to a non-oral contraceptive method, as Mounjaro can affect gastric emptying time. The safety of this drug in people less than 18 years old has not been established yet.
Adverse Effect
An increased risk of severe hypoglycemia is seen in patients taking Mounjaro with Insulin or insulin secretagogues. Acute renal injury and worsening of chronic renal failure that may require hemodialysis, temporary worsening of diabetic retinopathy, acute gallbladder diseases such as cholelithiasis or cholecystitis, and pancreatitis are the things to check in patients who are taking Mounjaro or any other GLP-1 receptor agonists.
Storage
The patient can store Mounjaro pens in the refrigerator with temperatures ranging from 36-46°F (2-8°C) until expiration. An unrefrigerated pen at room temperature or 86°F (30°C) is safe to use for up to 21 days. Do not freeze or expose the pen to light.
Disposal
Put the empty or used pen in an FDA-cleared sharps disposal container or heavy-duty plastic after use. Ensure the container is a leak-resistant, puncture-resistant, sealed container labeled to warn of hazardous waste. Follow the community guidelines on how to dispose of full sharps disposal containers. Do not dispose of Mounjaro pens in the household trash. Do not recycle used sharps disposal containers.
About the Author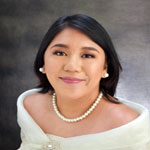 Ida Edlweiss Gumpal is a licensed Pharmacist and medical writer. She took her internships at Mercury Drug Corporation, Inc., a Hospital internship at De Vera Medical Center, Inc., and a Manufacturing internship at Philmed Laboratories, Inc. She has plans on attending medical school with the goal of specializing in Neurosurgery or Cardiothoracic surgery.