Semaglutide (Ozempic, Wegovy, Rybelsus) and metformin (Glucophage, Riomet, Glemetza, and more) are both non-insulin prescription Type 2 Diabetes medications. FDA-approved for this purpose only, they both also have off-label reputations for helping with weight loss management.
Though Ozempic and metformin may seem to share a lot in common on the surface, they're actually two very different drugs with different active ingredients, mechanisms of action, and side effects. Ultimately, only your doctor will be able to determine whether one of them may be the right fit for your patient profile.
Below, we'll provide some background information on both Ozempic and metformin. We'll take a look at their benefits and side effects, how they work, and why some healthcare providers are prescribing them for off-label purposes, even in nondiabetic patients.
The information in this article is intended to provide you with a starting point for an informed conversation with your healthcare provider; it isn't meant to constitute or replace medical advice.
What Is Ozempic?
Ozempic is a non-insulin, injectable medication that's been approved for the treatment of Type 2 Diabetes and related cardiovascular disease since 2017. Its active ingredient, semaglutide, is also the active ingredient in Wegovy, a drug almost identical to Ozempic but containing a higher dosage of semaglutide. Wegovy was approved as a weight loss drug in the U.S. in June of 2021.
Ozempic (semaglutide) belongs to the class of medications known as glucagon-like peptide 1 (GLP-1) receptor agonists, which means that it imitates a digestive hormone responsible for helping stimulate the natural production and release of pancreatic insulin. In addition, semaglutide also slows down the digestive process and lowers the amount of glucose released by the liver. It helps regulate blood sugar levels and is also associated with reduced appetite. In combination with lifestyle changes that include regular exercise and a healthy, calorie-deficient diet, Ozempic (semaglutide) can help to promote weight loss in diabetic and non-diabetic patients alike.
Ozempic is typically started at a low 0.25 mg dose, which is gradually increased over a series of weeks to a therapeutic dose of 0.5 mg, 1 mg, or 2 mg (Wegovy's dosage is 2.4 mg). It's administered once weekly via subcutaneous injection and may be taken alongside metformin or other insulin medications, as prescribed by a doctor.
What Is Metformin?
Metformin is the active ingredient in several brand-name Type 2 Diabetes drugs including Glucophage, Riomet, Glumetza, and Fortamet. It's taken orally in either liquid form or as an immediate or extended-release tablet. Depending on its form, metformin may be taken one to three times daily. It comes in 500 mg or 850 mg doses and is usually taken at mealtimes.
Like Ozempic, metformin helps to regulate blood sugar levels. But, unlike Ozempic, it doesn't stimulate pancreatic insulin production and release. Belonging to the class of drugs known as biguanides, metformin works by decreasing sugar absorption in the intestines, lowering the amount of glucose produced in the liver, and improving insulin sensitivity.
Metformin has been approved as an antidiabetic medication since 1984 but is also sometimes prescribed off-label for other purposes. These include the treatment of gestational diabetes, the treatment of Polycystic Ovary Syndrome (PCOS), and weight loss management (including antipsychotic-induced weight gain).
How Do Ozempic & Metformin Work?
As outlined above, Ozempic and metformin each work in different ways but with similar results. While Ozempic is a GLP-1 receptor agonist that imitates a naturally occurring gut hormone, metformin is a biguanide that reduces the production of glucose during digestion.
The Benefits of Ozempic & Metformin
Ozempic and metformin each have their own unique benefits, as outlined below:
Benefits of Ozempic
Reduces the risk of major cardiovascular events in patients with both Type 2 Diabetes and heart disease.
Only needs to be injected once per week.
Improves glycemic control by stimulating the natural pancreatic release of insulin.
Benefits of Metformin
Can be taken by young patients, as long as they're older than 10 years old.
Is an oral medication (ideal for patients who are averse to injections).
Regulates blood sugar levels without increasing insulin production (helps decrease the risk of hypoglycemia in patients who aren't taking insulin injections).
Ozempic Vs. Other Drugs
Ozempic has gained popularity over the last few years because of its effectiveness, ease of administration (just one injection per week), and reputation for promoting healthy weight loss. To learn more about how Ozempic may compare with other treatment options, speak directly with your doctor. You may also wish to check out Bisonpharmacy's posts comparing the Ozempic to the following drugs:
Taking Ozempic As a Non-Diabetic
If a non-diabetic patient is taking Ozempic, their doctor has prescribed it off-label, likely for weight loss. While the FDA has only approved Ozempic for the treatment of Type 2 Diabetes and associated cardiovascular issues, research correlating semaglutide with weight loss in non-diabetic populations led to the approval of Wegovy for weight loss in 2021. Ozempic is commonly prescribed off-label for this purpose. Speak directly with your healthcare provider to find out whether or not taking Ozempic as a non-diabetic may be an option for your particular circumstances.
Ozempic Warnings
Like any medication, Ozempic comes with a list of potential side effects. Many of Ozempic's mild side effects are common when patients begin taking the drug but often spontaneously resolve as the body adjusts to higher dosages.
Mild Ozempic side effects often include:
Nausea
Vomiting
Abdominal pain
Diarrhea or constipation
Headaches
Dizziness
More severe side effects and complications can include:
Kidney problems
Gallbladder problems
Pancreatitis
Vision changes
Severe hypoglycemia
The development of thyroid tumors or thyroid cancer
Severe allergic reactions (seek emergency medical treatment immediately)
You should consult carefully with your doctor before taking Ozempic if:
You're allergic to semaglutide or any of Ozempic's other ingredients
You have a personal or family history of Medullary Thyroid Carcinoma (MTC) or Multiple Endocrine Neoplasia Syndrome Type 2
You have a personal history of pancreatitis
You're under the age of 18
You are pregnant, breastfeeding, or trying to become pregnant
Ozempic is not meant to treat patients with Type 1 Diabetes. Disclose all medications you may be taking (including over-the-counter drugs, vitamins, and herbal supplements) to your doctor before starting Ozempic to avoid potentially serious interactions.
Metformin Warnings
Taking metformin also comes with the inherent risk of side effects, many of which are mild and resolve over time.
Common mild side effects associated with metformin are largely gastrointestinal and include:
Nausea
Vomiting
Gassiness (flatulence)
Stomach pain
Heartburn
Diarrhea or constipation
Headaches
Weight loss
More serious side effects of metformin can include:
Lactic acidosis
Vitamin B12 deficiency
Hypoglycemia
Severe allergic reactions (seek emergency medical treatment immediately)
You should consult carefully with your doctor before taking metformin if:
You're allergic to metformin
You have a personal history of liver or kidney disease
You have Type 1 Diabetes
You have diabetic ketoacidosis
You're having an x-ray or surgery
You consume alcohol on a regular basis
You're over 65 years old
You are pregnant, breastfeeding, or planning to become pregnant
Metformin is not meant to treat patients with Type 1 Diabetes. Be sure to disclose all medications you may be taking to your doctor (including over-the-counter drugs, vitamins, and herbal supplements) before starting metformin.
Conclusion
Ozempic (semaglutide) and metformin are both non-insulin prescription medications that can help patients with Type 2 Diabetes manage high blood sugar levels. Both drugs also have off-label reputations for promoting healthy weight loss in conjunction with regular exercise and dietary changes.
Because each medication has its own benefits and mechanism of action, only your doctor can help you to decide which one might be the best option for your particular needs. Overall, however, Ozempic is currently in high demand around the globe based on its efficacy, simplicity, and weight loss results.
If you live in the U.S. and are looking to source high-quality Ozempic at a fraction of the price you'd pay at your local pharmacy, Bisonpharmacy.com can provide the perfect solution. Contact us directly for more information!
About the Author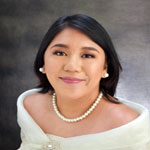 Ida Edlweiss Gumpal is a licensed Pharmacist and medical writer. She took her internships at Mercury Drug Corporation, Inc., a Hospital internship at De Vera Medical Center, Inc., and a Manufacturing internship at Philmed Laboratories, Inc. She has plans on attending medical school with the goal of specializing in Neurosurgery or Cardiothoracic surgery.