According to current data from the National Institute of Diabetes and Digestive and Kidney Diseases (NIDDK), more than 2 in 5 American adults suffer from obesity, including severe obesity. Like most chronic diseases, obesity comes with many risk factors and common comorbid conditions. It's responsible for approximately 280,000 deaths per year in the U.S. alone.
With these statistics in mind, it's little surprise that effective weight loss drugs are of significant interest to healthcare providers and the American population at large. As new products emerge and new research trials unfold, people are eager to hear about the latest cutting-edge medications and get their hands on them as quickly as possible.
Over the past year or two, the prescription medication, Ozempic, has received a lot of press and attention for its off-label reputation as an effective weight loss drug. Social media celebrities have touted it as a miracle, and demand has surpassed availability, creating a worldwide shortage of semaglutide (Ozempic's active ingredient). But in Ozempic's wake, other similar drugs are also emerging.
One such drug is Mounjaro. If you haven't heard of it yet, you probably will soon. Mounjaro's early clinical trials seem to indicate that it may be even more effective for weight loss than Ozempic. But that doesn't necessarily mean it will be the right choice for everyone.
In this post, we'll take a look at the similarities and differences between Ozempic and Mounjaro, as well as the weight loss data from their respective clinical trials. We'll also review side effects and consider who may be a good candidate for weight loss drugs. As always, keep in mind that, though we strive to present accurate and unbiased information, none of the information on Bisonpharmacy.com's website is intended to replace advice from a medical professional. Always speak to your doctor about personal questions or concerns related to weight loss.
How Ozempic & Mounjaro Help With Weight Loss
Ozempic and Mounjaro are both name-brand prescription medications that are FDA-approved for treating adults with Type 2 Diabetes. In people with Type 2 Diabetes, healthy weight loss has been associated with both of these drugs. They have both also garnered off-label reputations as weight loss drugs, even for patients without Type 2 Diabetes.
Ozempic and Mounjaro are non-insulin drugs that are injected subcutaneously once weekly. They both imitate incretin hormones (gut peptides secreted during the digestive process), thereby stimulating natural insulin release from the pancreas. Additionally, they signal multiple body systems that digestion is underway and thus alter hunger signaling pathways—which can result in weight loss.
Who's Considered a Good Candidate for Weight Loss?
Patients without a diagnosis of Type 2 Diabetes who may be good candidates for using Ozempic or Mounjaro off-label for weight loss are typically medically overweight or obese. Patients with a body mass index (BMI) over 27 who also have at least one weight-related condition (such as high blood pressure, high cholesterol, or cardiac conditions) are often eligible, as are those with a BMI over 30, with or without weight-related conditions.
Just because a patient is overweight or obese does not automatically mean that Ozempic or Mounjaro will be an appropriate medication for them. Before prescribing either of these drugs, your healthcare provider will carefully consider your symptoms, medical history, other medications, and a variety of other risk factors.
Ozempic vs. Mounjaro: The Main Differences
Though they share many commonalities, there are some critical differences between Ozempic and Mounjaro. Let's take a look:
Active Ingredient – The active ingredient in Ozempic, manufactured by Novo Nordisk, is semaglutide. The active ingredient in Mounjaro, manufactured by Eli Lilly, is tirzepatide.
Indication – While both medications are indicated for improving glycemic control in adults with Type 2 Diabetes, Ozempic is also indicated for reducing the risk of major cardiovascular events in patients with a diagnosis of Type 2 Diabetes and cardiovascular disease. Neither medication is currently approved for weight loss.
Number of Receptor Agonists – Both Mounjaro and Ozempic are glucagon-like peptide 1 (GLP-1) receptor agonists. But Mounjaro is also a glucose-dependent insulinotropic polypeptide (GIP) receptor agonist, which may give it an edge in terms of its impact on blood glucose regulation and body weight management.
Dosage – Dosages vary significantly between the two medications. See more about dosages below.
Ozempic vs. Mounjaro: Dosages
Both Mounjaro and Ozempic come in pre-filled single-patient injectable pens and are injected subcutaneously (under the skin) once per week. When starting either medication, it's standard for patients to begin at a low initial dose that's built up to a therapeutic dose over time, allowing the body to adjust slowly to side effects. Not all patients will require the same weekly dose, and your healthcare provider will monitor your body's needs accordingly.
Ozempic comes in the following weekly dosages: 0.25 mg (not an ongoing dose), 0.5 mg, 1 mg, and 2 mg. Typically, a patient will take the 0.25 mg dose for four weeks before moving up to the 0.5 mg dose for another four weeks and then up to even higher doses if necessary.
Mounjaro comes in the following weekly doses: 2.5 mg, 5 mg, 7.5 mg, 10 mg, 12.5 mg, and 15 mg. Typically, a patient will take the 2.5 mg dose for four weeks before moving up to the 5 mg dose for another four weeks, and then up to even higher doses if necessary.
Weight Loss Study Results
Both Ozempic and Mounjaro have shown modest weight loss results for patients with Type 2 Diabetes and more dramatic weight loss results at increased dosages. Though neither drug is currently FDA-approved for weight loss, clinical trials for weight loss have been completed (or are ongoing) for both.
Mounjaro Weight Loss
Mounjaro clinical trials have examined Mounjaro's weight loss efficacy in patients with Type 2 Diabetes, as well as in the overweight/obese population at large (investigational). Research has also directly compared Mounjaro to Ozempic for weight loss in patients with Type 2 Diabetes. Currently, the FDA has fast-tracked Mounjaro's approval for the treatment of obesity in adults.
The findings have been as follows:
Patients with Type 2 Diabetes lost an average of between 12 to 25 lbs. taking a 5 mg, 10 mg, or 15 mg dose of Mounjaro over a 52-week period.
Obese or overweight adults with at least one comorbidity who took Mounjaro over 72 weeks with a 20-week escalation period lost the following average percentages of their body weight:

15% at the 5 mg dose
19.5% at the 10 mg dose
20.9% at the 15 mg dose

Compared to the 1 mg dose of Ozempic, the 5 mg, 10 mg, and 15 mg doses of Mounjaro all showed significantly increased levels of weight reduction.
Ozempic Weight Loss
Ozempic clinical trials have examined Ozempic's weight loss potential and also lead to the FDA approval of Wegovy for weight loss (a semaglutide-based drug similar to Ozempic except for its 2.4 mg dosage). One trial that tracked patients over 48 weeks found that a 2.4 mg dose of semaglutide resulted in an average loss of 33.7 lbs., while another similar trial found that patients lost an average of 10% of their body weight after 68 weeks at the same 2.4 mg dosage.
Neither Ozempic nor Mounjaro work in isolation. Both are effective for weight loss only in combination with regular exercise and a calorie-deficient diet. Healthy lifestyle changes are imperative to healthy weight loss, even with the aid of prescription drugs.
Common Side Effects
The most common side effects of both Ozempic and Mounjaro involve gastrointestinal issues such as nausea, vomiting, diarrhea, constipation, abdominal pain, and decreased appetite. Usually, these side effects are not serious and decrease over time as the body adjusts to the medication. In some cases, however, patients may need to discontinue the use of the medications if symptoms persist.
More Serious Mounjaro & Ozempic Side Effects
Kidney, gallbladder, or pancreas issues
Vision problems
Hypoglycemia
Severe allergic reactions
Thyroid tumors
Ozempic & Mounjaro Contraindications
Before your doctor prescribes Mounjaro or Ozempic for you, they'll carefully evaluate your medical history as well as consider your current medications. It's important to disclose information about all of your substance-based habits as well as any over-the-counter or natural supplements you may be taking.
Ozempic or Mounjaro may be contraindicated if:
You're pregnant, planning to become pregnant, or breastfeeding
You are under 18 years old
You're allergic to any of the ingredients
You have a history of pancreas, kidney, or gallbladder issues
You have severe digestive problems
You have Type 1 Diabetes
You have a personal or family history of Medullary Thyroid Carcinoma or Multiple Endocrine Neoplasia Syndrome Type 2
You have a history of diabetic retinopathy
Ozempic Vs. Other Drugs
Ozempic has become increasingly popular in recent years due to its efficacy, simple once-weekly injection, and reputation for facilitating healthy weight loss. To learn more about how Ozempic might stack up against other treatments, have a discussion with your physician. You can also look at some of Bisonpharmacy's other posts comparing Ozempic to other medications:
Conclusion
To conclude, both Ozempic and Mounjaro are brand-name prescription drugs that are FDA-approved for treating adults with Type 2 Diabetes and have off-label reputations for weight loss. Both drugs have been studied for weight loss and may soon be approved for this purpose.
While early evidence from clinical trials suggests that Mounjaro may have an even greater impact on weight loss than Ozempic, both drugs can be effective for weight loss in combination with regular exercise and a healthy diet. More studies are needed to draw conclusions about the comparative efficacy of semaglutide (Ozempic's active ingredient) and tirzepatide (Mounjaro's active ingredient) at different doses.
Both Mounjaro and Ozempic are expensive—upwards of $950 per month. If you're looking for a safe and reliable way to source Ozempic at a fraction of the cost you're paying in the U.S., consider ordering from Bisonpharmacy.com in Canada!
About the Author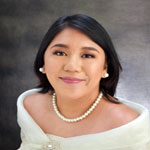 Ida Edlweiss Gumpal is a licensed Pharmacist and medical writer. She took her internships at Mercury Drug Corporation, Inc., a Hospital internship at De Vera Medical Center, Inc., and a Manufacturing internship at Philmed Laboratories, Inc. She has plans on attending medical school with the goal of specializing in Neurosurgery or Cardiothoracic surgery.