Need help placing an order? Call us Toll-Free: 1-888-668-2808.
Save 10% off on your first order with coupon code: FIRST
Satisfaction Guarantee: Every order will receive a 30-day guarantee of up to $1,000 of the purchase price, that you will receive the products you ordered.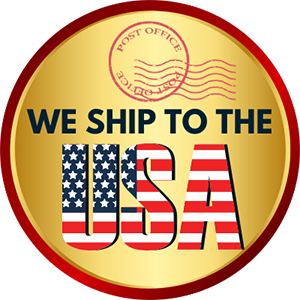 Product Information
What is Apidra Cartridge?
Apidra is an insulin glulisine manufactured by Sanofi-Aventis. Apidra cartridge is made from a non-pathogenic strain of escherichia coli and differs from human insulin by substitution of lysine instead of aspargine in the B3 and glutamic acid instead of lysine at the B29 position.
Each Apidra cartridge contains 300 units or 3mL of insulin glulisine. It is a colorless, clear, aqueous solution.
How Does It Work?
Apidra cartridge is a short-acting insulin used to regulate blood glucose levels caused by type 1 and type 2 diabetes. It promotes glucose metabolism by copying the activity of human insulin. Apidra can inhibit lipolysis, proteolysis, and hepatic glucose production and can enhance protein synthesis.
How to Take It?
Apidra cartridge should be inserted in Apidra SoloStar Pen or can be used to refill external insulin infusion pumps. It should be taken subcutaneously 15 minutes before meals or within 20 minutes after meals. Always use a sterile and new needle for each injection to prevent contamination and needle blocks. Do a safety test before injection to make sure the dose is correct. Slowly count to 10 before the patient removes the Apidra from the skin to ensure that the full dose is administered. Rotation of the site of injection should be applied between the abdomen, thighs, and upper arms to avoid skin irritation. Subcutaneous injection in the abdomen is slightly faster to effect than the other sites and make sure to avoid muscles and veins.
Dosage
The doctor will determine the correct dose for each patient who will be using the Apidra cartridges. The doctor will base this on the patient's blood sugar tests and lifestyle.
Side Effects
Get medical help if the Apidra cartridges will cause shortness of breath, fast heartbeat, swelling of the face and throat, and extreme drowsiness. Hypoglycemia or low blood sugar, hypokalemia or low potassium, severe allergic reaction, and heart failure are serious side effects that can lead the patient to death. Common side effects of the Apidra cartridge are weight gain, itching, swelling, lipodystrophy (skin thickening), and hypoglycemia.
Warnings, Precautions, and Contraindications
Ensure that the patient is not allergic to insulin glulisine or any other ingredients of the Apidra cartridge. Closely monitor if the patient will have hypoglycemia. Let the physician know if the patient is pregnant, or has liver or kidney problems so the dose should be adjusted by the physician.
Adverse Effect
Apidra can cause seizures, brain damage, or unconsciousness in hypoglycemic patients. Hypokalemia may cause respiratory paralysis. Anaphylaxis is a life-threatening hypersensitivity reaction in patients.
Storage
Do not freeze or thaw unopened Apidra cartridges as it will damage the drug. Apidra cartridges can be stored in a refrigerator with a temperature ranging from 36-46°F (2-8°C). In use, cartridges should not be stored in a refrigerator. Keep the Apidra cartridge below 77°F (25°C) and avoid heat and direct sunlight for a maximum of 4 weeks.
About the Author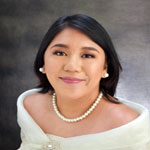 Ida Edlweiss Gumpal is a licensed Pharmacist and medical writer. She took her internships at Mercury Drug Corporation, Inc., a Hospital internship at De Vera Medical Center, Inc., and a Manufacturing internship at Philmed Laboratories, Inc. She has plans on attending medical school with the goal of specializing in Neurosurgery or Cardiothoracic surgery.