Save 10% off on your first order with coupon code: FIRST



Satisfaction Guarantee
A 30 day guarantee of up to a $1,000 of the purchase price, that you will receive the products/services you ordered, in accordance with the terms of sale.
Price Protection Guarantee
If the store's published price drops within 30 days of the purchase, you can make a claim for up to $100 of the difference.
ID Recovery Assistance
Provides help in the event of identity theft for up to 30 days after a sale, to help allay concerns about the security of your personal information. Up to total of $10,000 worth of specialist services.
Product Information
What is Rybelsus?
Rybelsus is a prescription drug that contains Semaglutide which is a human glucagon-like peptide-1 analog made from Saccharomyces cerevisiae through recombinant DNA technology.
Rybelsus is available in 3mg, 7mg, and 14mg tablets. It is manufactured by Novo Nordisk.
What is it used for?
Rybelsus improves blood glucose levels in adults with type 2 Diabetes mellitus. It reduces body weight and body fat mass through decreased energy intake and reduced appetite. In clinical studies, Semaglutide lowers systolic blood pressure and reduces inflammation.
How does it work?
Rybelsus lowers blood sugar levels by stimulating the secretion of insulin and reduces glucagon secretion when blood sugar is elevated. It also plays a role in delaying the gastric emptying time in the early postprandial phase.
How to take it
Rybelsus is an oral tablet that is used once a day. Wait for at least 30 minutes before the patient eats, drinks, or takes other medications as it may decrease the absorption. It should be taken at any time of the day on an empty stomach. The patient must never chew, crush, or split the Semaglutide tablet as it may damage the drug and lose the pharmacological effects. If a patient misses a dose, skip the missed dose and continue the schedule of treatment. Do not double dose to catch up for the missed one.
Dosage
The dose is based on the patient's medical condition and response to the treatment. 3mg once a day for 30 days is the typical dose for patients taking Rybelsus for the first time. After 30 days, the doctor will increase the dose to further improve glycemic control. The maximum dose of Semaglutide for one day is 14mg.
Side Effects
The most common side effects of Rybelsus are abdominal pain, nausea, diarrhea, vomiting, constipation, and decreased appetite. Nausea, vomiting, and diarrhea are most likely to feel when starting this medication.
Warnings, Precautions, and Contraindications
Rybelsus must not be prescribed to patients who have a family history of Medullary Thyroid Carcinoma (MTC) or Multiple Endocrine Neoplasia syndrome type 2 (MEN 2). Semaglutide is not indicated in type 1 diabetic patients. Drinking alcoholic beverages while on this medication may increase the risk of developing hypoglycemia. The patient who took Rybelsus with sulfonylurea or insulin is advised not to drive or operate machines as it may result in dizziness. Stop using this medication 2 months before getting pregnant.
Adverse Effect
If the patient experience Pancreatitis, Diabetic Retinopathy complications, Acute kidney injury, Risk of Thyroid C-cell Tumor, Tachycardia, Immunogenicity, Hypoglycemia in combination with Insulin or Insulin secretagogues, Hypersensitivity, and Acute Gallbladder disease, contact the doctor who prescribed the medication right away as he may switch it to some other drug.
Storage
Put the Rybelsus tablets in the original blister packs to protect them from moisture and light. The shelf life for the 3mg tablet is 24 months and 30 months for both 7mg and 14mg tablets. Keep this medication away from children and pets.
About the Author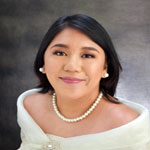 Ida Edlweiss Gumpal is a licensed Pharmacist and medical writer. She took her internships at Mercury Drug Corporation, Inc., a Hospital internship at De Vera Medical Center, Inc., and a Manufacturing internship at Philmed Laboratories, Inc. She has plans on attending medical school with the goal of specializing in Neurosurgery or Cardiothoracic surgery.