Save 10% off on your first order with coupon code: FIRST



Satisfaction Guarantee
A 30 day guarantee of up to a $1,000 of the purchase price, that you will receive the products/services you ordered, in accordance with the terms of sale.
Price Protection Guarantee
If the store's published price drops within 30 days of the purchase, you can make a claim for up to $100 of the difference.
ID Recovery Assistance
Provides help in the event of identity theft for up to 30 days after a sale, to help allay concerns about the security of your personal information. Up to total of $10,000 worth of specialist services.
Product Information
What is Wegovy?
Wegovy is a prescription drug with Semaglutide as an active ingredient that acts as a glucagon-like peptide-1 (GLP-1) receptor agonist. Semaglutide is produced from recombinant DNA technology by the cells of Saccharomyces cerevisiae.
Wegovy is a clear, colorless, aqueous solution for injection manufactured by Novo Nordisk that is available in single-use and multi-use pens. This drug is also available in different concentrations, such as 0.25 mg, 0.5 mg, 1 mg, 1.7 mg, and 2.4 mg.
What is it used for?
Wegovy is used for weight management in pediatric patients aged 12 years and older and in adult patients with an initial body mass index greater than 30 kg/m2 or 27 kg/m2 with comorbidities to reduce calorie diet and increase physical activity.
How does it work?
Wegovy binds and activates the GLP-1 receptor, which is present in the brain and primarily concerned with regulating appetite. Semaglutide can increase satiety in humans, increase the frequency or intensity of cravings, especially with high-fat foods, and reduce blood sugar by stimulating insulin secretion and decreasing glucagon secretion when it is high. Wegovy can lower blood glucose as it stimulates insulin secretion and decreases the secretion of glucagon in a glucose-dependent manner.
How to take it?
Semaglutide can be administered with or without food. Wegovy must be injected subcutaneously in the abdomen, thighs, or upper arms. Rotate the site of injection to avoid skin irritations. This drug must be administered one time on the same day each week.
Dosage
The recommended starting dose in adults and pediatric patients 12 years and older is 0.25 mg once a week. Dose escalation will begin with 0.25 mg of Wegovy for 1-4 weeks, 0.5 mg for 5-8 weeks, 1 mg for 9-12 weeks, 1.7 mg for 13-16 weeks, and 2.4 mg for 17 weeks onwards, which acts as the maintenance dose.
Side Effects
The most common are nausea, diarrhea, vomiting, pain in the abdomen, dizziness, constipation, headache, heartburn, sore throat, runny nose, and fatigue.
Warnings, Precautions, and Contraindications
Regular serum calcitonin monitoring is to be done as Wegovy is contraindicated in patients with a family history of Medullary Thyroid Cancer (MTC) and Multiple Endocrine Neoplasia syndrome types 2 (MEN 2). The risk of hypoglycemia is higher when Wegovy is taken in combination with Insulin or Insulin secretagogues such as sulfonylureas. Discontinue Semaglutide if the patient is planning to be pregnant or pregnant, as there may be potential risks to the fetus from exposure to this drug.
Adverse Effect
Pediatric patients aged 12 years and older have a greater risk for cholelithiasis, cholecystitis, hypotension, rash, and urticaria than adults taking Wegovy. Risk of Thyroid C-cell tumors, acute pancreatitis, Acute gallbladder disease, Hypoglycemia, Acute kidney injury, Hypersensitivity reactions, Diabetic retinopathy in patients with type 2 diabetes, Tachycardia, and Suicidal behavior and Ideation are severe adverse reactions in taking Semaglutide.
Storage
Shelf-life of a Pre-filled, single-dose pen before use is two years, while a pre-filled, FlexTouch, or multi-use pen before use is three years. Store sealed single-dose and FlexTouch pens in the fridge with a temperature ranging from 36-46°F (2-8°C) until expiration but do not freeze. Wegovy single-use pens may be unrefrigerated at below 86°F (30°C) for up to 28 days, while in-use multiple-dose pens last up to 8 weeks at room temperature.
Disposal
Empty Wegovy pens must be disposed of in FDA-cleared sharps disposals containers like heavy-duty plastic containers or sturdy containers with a tight-fitting lid. Do not throw the pen with the household trash.
About the Author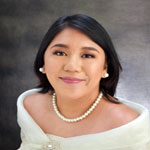 Ida Edlweiss Gumpal is a licensed Pharmacist and medical writer. She took her internships at Mercury Drug Corporation, Inc., a Hospital internship at De Vera Medical Center, Inc., and a Manufacturing internship at Philmed Laboratories, Inc. She has plans on attending medical school with the goal of specializing in Neurosurgery or Cardiothoracic surgery.