Save 10% off on your first order with coupon code: FIRST



Satisfaction Guarantee
A 30 day guarantee of up to a $1,000 of the purchase price, that you will receive the products/services you ordered, in accordance with the terms of sale.
Price Protection Guarantee
If the store's published price drops within 30 days of the purchase, you can make a claim for up to $100 of the difference.
ID Recovery Assistance
Provides help in the event of identity theft for up to 30 days after a sale, to help allay concerns about the security of your personal information. Up to total of $10,000 worth of specialist services.
Product Information
What is Entuzity KwikPen?
It is human biosynthetic insulin made from a laboratory strain of Escherichia coli through recombinant DNA technology.
Entuzity is a prefilled pen that contains 500u/mL of sterile, clear, colorless, and aqueous insulin solution. It is manufactured and distributed by Eli Lilly and Company.
What is it used for?
Entuzity KwikPen is a type of concentrated insulin prescribed to patients with Type 1 and Type 2 Diabetes who needs more than 200 units of insulin each day.
How does it work?
Glucose cannot be used or stored properly hence it accumulates in the bloodstream of diabetic patients. Entuzity regulates glucose metabolism by stimulating peripheral glucose uptake by skeletal muscles or fat and by inhibiting hepatic glucose production. Insulin enhances protein synthesis while inhibiting lipolysis and proteolysis. Entuzity KwikPen is five times more concentrated than Humulin R which is available in Canada.
How to take it
Entuzity KwikPen is administered 30 minutes before meals. Mix the medication by gently rolling it between the palms. It should only be injected subcutaneously in the abdomen, thighs, and upper arms. Clean the injection site with an alcohol swab before the administration and always change the needle to avoid contamination. Concentrated insulin should never be used with other types of insulin and only be injected using a pen. This medication should not be administered intravenously, intramuscularly, or in an insulin pump.
Dosage
Dosage should be prescribed by the physician concerning the patient's insulin needs and lifestyle.
Side Effects
Fatigue, nervousness, tachycardia, nausea, and cold sweat are the first symptoms of Insulin reaction that can be seen in the patient.
Warnings, Precautions, and Contraindications
The dose should be carefully monitored for patients taking this medication as it may result in severe hypoglycemia. Hepatic and Renal impairment may reduce insulin requirements. Taking Entuzity with Thiazolidinedione may result in heart failure and edema. Do not take this medicine if the patient is hypoglycemic, or allergic to human insulin or any other ingredients of Entuzity KwikPen.
Adverse Effect
Advise the physician if the patient is experiencing Hypoglycemia from taking too much insulin, Hyperglycemia, Diabetic Ketoacidosis (DKA), Respiratory Paralysis due to Hypokalemia, Lipodystrophy, and Localized Cutaneous Amyloidosis, Severe hypersensitivity reactions, Tachycardia, swelling of the face, tongue, and throat, or Heart failure.
Storage
Opened Entuzity KwikPen should be stored at room temperature (15-25°) for 28 days while Unopened Entuzity KwikPen should be stored in a refrigerator (2-8°). Do not store in the bathroom and keep away from children and pets. Never use the pen if it is frozen or exposed to heat.
Disposal
Do not mix the used needles with household trash. Secure the contaminated sharps in a puncture-resistant container. Never recycle filled sharps.
About the Author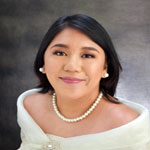 Ida Edlweiss Gumpal is a licensed Pharmacist and medical writer. She took her internships at Mercury Drug Corporation, Inc., a Hospital internship at De Vera Medical Center, Inc., and a Manufacturing internship at Philmed Laboratories, Inc. She has plans on attending medical school with the goal of specializing in Neurosurgery or Cardiothoracic surgery.