Save 10% off on your first order with coupon code: FIRST



Satisfaction Guarantee
A 30 day guarantee of up to a $1,000 of the purchase price, that you will receive the products/services you ordered, in accordance with the terms of sale.
Price Protection Guarantee
If the store's published price drops within 30 days of the purchase, you can make a claim for up to $100 of the difference.
ID Recovery Assistance
Provides help in the event of identity theft for up to 30 days after a sale, to help allay concerns about the security of your personal information. Up to total of $10,000 worth of specialist services.
Product Information
What is Humalog Mix 50 KwikPen?
Purification of Escherichia coli through DNA recombinant synthesis will produce zinc-insulin lispo crystals that will be formulated into the final drug product which is Humalog.
50% Insulin lispro injection and 50% Insulin lispro protamine suspension are the components of Humalog Mix 25. A cartridge contains 100 units/mL of a white, cloudy or milky (after mixing) solution for injection that is manufactured by Eli Lilly and distributed by Zuellig Pharma. It is available in Red carton.
What is it used for?
Humalog is a fast-acting human insulin analog that is used by insulin-dependent diabetic patients to reduce high blood glucose levels. Insulin lispro has a shorter duration of action (2-5 hours) compared with regular insulin when given subcutaneously.
How does it work?
Insulin lispro may increase glycogen, glycerol, fatty acid, protein synthesis, and amino acid uptake while decreasing gluconeogenesis, glycogenolysis, lipolysis, protein catabolism, ketogenesis, and amino acid output. Compared to soluble human insulin, Humalog can lower postprandial hyperglycemia in patients with type 1 and 2 diabetes.
How to take it
A cartridge must be inserted in the pen. Remove the bubbles by pointing the pen up and depressing the 2-unit dose until a drop of Humalog appears at the end of the needle. Clean the injection site with an alcohol swab before administration. Humalog cartridges should be injected 15 minutes before meals or at least 20 minutes after meals in the thighs, buttocks, upper arms, and abdomen. After the subcutaneous injection, wait for 5 seconds before removing the needle from the skin while avoiding muscles and veins. Remove the needle from the pen after injection to prevent the drug from leaking and contamination. Avoid tissue damage by using the same injection site not more than once a month.
Dosage
The doctor will determine the dose and type of Humalog that is best suited for the patient. Pregnancy and breastfeeding may change the prescribed dose.
Side Effects
Hypoglycemia, weight gain, swelling of hands and feet, and itching at the injection site are the common side effects of Humalog.
Warnings, Precautions, and Contraindications
Driving or operating heavy machinery is not permitted hence Blood glucose monitoring is recommended for patients taking Humalog as it may result in hypoglycemia. It can also develop while taking alcohol and Humalog at the same time. Dose adjustment is done in patients with hepatic problems due to the decreased insulin breakdown and capacity for gluconeogenesis. Observe for signs and symptoms of heart failure as a Combination of Pioglitazone and Humalog may result in cardiac failure.
Adverse Effect
Loss of consciousness and death are the results of severe hypoglycemia. Shortness of breath, rash all over the body low blood pressure, wheezing, tachycardia, or sweating is the symptoms of systemic allergy. Lipodystrophy in the administration site is uncommon and should be reported to the physician for them to monitor the benefits/risks of Humalog to the patients.
Storage
Do not use frosted or heated Humalog cartridges. The needle of the prefilled pen should be removed after every use before storage. The unopened cartridge should be kept in the refrigerator with a temperature ranging from 2-8°C while opened cartridge can be kept below 30°C for up to 28 days. The shelf-life of a sealed prefilled pen is up to 3 years.
Disposal
Never mix with household trash. Put the empty Humalog cartridge or used needles in a puncture-resistant container and follow the sharps disposal protocol in your area.
About the Author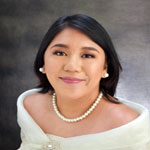 Ida Edlweiss Gumpal is a licensed Pharmacist and medical writer. She took her internships at Mercury Drug Corporation, Inc., a Hospital internship at De Vera Medical Center, Inc., and a Manufacturing internship at Philmed Laboratories, Inc. She has plans on attending medical school with the goal of specializing in Neurosurgery or Cardiothoracic surgery.