Save 10% off on your first order with coupon code: FIRST



Satisfaction Guarantee
A 30 day guarantee of up to a $1,000 of the purchase price, that you will receive the products/services you ordered, in accordance with the terms of sale.
Price Protection Guarantee
If the store's published price drops within 30 days of the purchase, you can make a claim for up to $100 of the difference.
ID Recovery Assistance
Provides help in the event of identity theft for up to 30 days after a sale, to help allay concerns about the security of your personal information. Up to total of $10,000 worth of specialist services.
Product Information
What is NovoFine Pen Needle?
It fits most diabetes pens such as FlexTouch, FlexPen, NovoPen 4, NovoPen 5, NovoPen Echo, KwikPen, SoloStar, Liprolog Pen, Huminsulin Pen, Exenatide Pen, Autopen Classic, Autopen 24, Omnican Pen 31, OptiPen Pro 1, Ypsopen, BerliPen Areo, BerliPen Areo 2, BerliPen 302, HumaPen Luxura, HumaPen Luxura HD, HumaPen Memoir, OptiClik, and TactiPen.
NovoFine Pens are available in different ranges with a length of 4mm and 32G diameter, 6mm and 32G, 6mm and 31G, 8mm and 30G, and lastly 8mm with 30G autocover. It can be sold in packs of 100 per box.
What is it used for?
It is inserted into an Antidiabetic pen for the administration of dose in patients with Type 1 and Type 2 Diabetes Mellitus.
How does it work?
NovoFine Pen Needles are sold separately from the antidiabetic pens. It may require a prescription when buying in some states.
How to use NovoFine needles?
Attach new NovoFine needles to the device pen. Push the needle onto the pen and turn until it is on tight. Pull off the outer and inner caps of the needle. NovoFine 32G needles are less painful compared to thicker needles while 4mm needles lessen the risk of intramuscular injections compared to 6mm needles.
Warnings, Precautions, and Contraindications
Reusing NovoFine needles may cause more painful bleeding or bruising, increase the risk of damage to the skin, and blockage of the needle making it harder to deliver medicine in the next injection. Sharing NovoFine Needles may cause transmission of blood-borne diseases.
Storage
Each needle must be stored with the inner and outer cap on to keep the sterility.
Disposal
Do not dispose of needles and syringes with household trash. Place used needles in a puncture-resistant sharps container with a screw cap. Once the sharps container is full, follow the community guidelines for sharps disposal in the area.
About the Author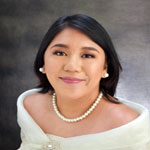 Ida Edlweiss Gumpal is a licensed Pharmacist and medical writer. She took her internships at Mercury Drug Corporation, Inc., a Hospital internship at De Vera Medical Center, Inc., and a Manufacturing internship at Philmed Laboratories, Inc. She has plans on attending medical school with the goal of specializing in Neurosurgery or Cardiothoracic surgery.