Need help placing an order? Call us Toll-Free: 1-888-668-2808.
Save 10% off on your first order with coupon code: FIRST
Satisfaction Guarantee: Every order will receive a 30-day guarantee of up to $1,000 of the purchase price, that you will receive the products you ordered.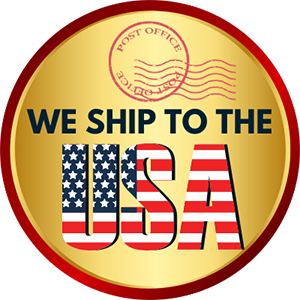 Product Information
What is Toujeo SoloStar Pen?
It is a long-acting insulin that is available in a sterile solution for subcutaneous injection that contains 300 units/mL. Insulin glargine is made from a non-pathogenic laboratory strain of Escherichia coli through recombinant DNA technology.
Tujeo injection is a sterile, colorless, and aqueous solution for subcutaneous injection. This drug is also available in Toujeo Max SoloStar prefilled pen.
What is it used for?
Toujeo is a long-acting insulin used to maintain blood sugar levels in patients suffering from adults and children who are 6 years of age with type 1 and type 2 diabetes mellitus and prevent diabetes complications.
How does it work?
Toujeo regulates glucose metabolism in the body. It decreases blood sugar by stimulating peripheral glucose uptake and inhibiting glucose production in the liver. Toujeo may also enhance protein synthesis, Inhibition of lipolysis, and proteolysis.
How to take it?
Inspect if the Toujeo solution appears clear, aqueous solution that is free from particles. Always use a new sterile needle in each administration to avoid contamination and infection. Only administer Toujeo subcutaneously into the abdominal area, thigh, or deltoid. Push the needle into the skin and count slowly to 5 before removing the pen from the injection site. The patient may rotate the injection site to reduce the risk of lipodystrophy and localized cutaneous amyloidosis.
Dosage
The dose will base on each patient. Either based on the type of diabetes, blood glucose monitoring results, metabolic needs, and glycemic control goal. Toujeo SoloStar can deliver in 1-unit increments and up to 80 units in a single injection.
Side Effects
The most common side effect of Toujeo is Hypoglycemia. Symptoms of low blood sugar levels are dizziness, light-headedness, headache, blurred vision, fast heartbeat, anxiety, and hunger.
Warnings, Precautions, and Contraindications
Avoid driving or operating heavy machinery while in Toujeo treatment. Alcohol may also be avoided as it may cause severe hypoglycemia. Never share Toujeo SoloStar Pen with other patients even if the needle is changed. Monoamine oxidase inhibitors, Pramlintide, Salicylates, ACE inhibitors, Angiotensin II receptor blocking agents, Fluoxetine, SGLT-2 inhibitors, DPP-4 inhibitors, and other Antidiabetic agents may increase the risk of the patient having low blood sugar.
Adverse Effect
Severe hypersensitivity, low blood sugar, high blood sugar, and low potassium level can be life-threatening. Heart failure and edema may worsen in taking this medication with Thiazolidinediones. Call for medical help if any of this is seen in the patient.
Storage
The sealed Toujeo Pen is refrigerated until the expiration date. Do not freeze the pen and keep them inside the box to protect it from excessive heat or light. Once the patient uses the pen, it can be stored a room temperature for up to 56 days after the first use. Never leave the needle attached to the pen as it could get clogged or contaminated.
Disposal
Throw away used needles in a puncture-resistant container. Do not throw away expired Toujeo SoloStar Pen in wastewater. Used needles must discard in a puncture-resistant container that is out of touch with pets and children. Once the container is full, follow community guidelines for the right way of sharps disposal container. Do not recycle used needles to avoid contamination. An empty Toujeo SoloStar pen may be thrown away with the household trash after removing the needle.
About the Author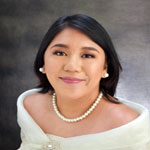 Ida Edlweiss Gumpal is a licensed Pharmacist and medical writer. She took her internships at Mercury Drug Corporation, Inc., a Hospital internship at De Vera Medical Center, Inc., and a Manufacturing internship at Philmed Laboratories, Inc. She has plans on attending medical school with the goal of specializing in Neurosurgery or Cardiothoracic surgery.