Save 10% off on your first order with coupon code: FIRST



Satisfaction Guarantee
A 30 day guarantee of up to a $1,000 of the purchase price, that you will receive the products/services you ordered, in accordance with the terms of sale.
Price Protection Guarantee
If the store's published price drops within 30 days of the purchase, you can make a claim for up to $100 of the difference.
ID Recovery Assistance
Provides help in the event of identity theft for up to 30 days after a sale, to help allay concerns about the security of your personal information. Up to total of $10,000 worth of specialist services.
Product Information
About the Author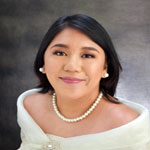 Ida Edlweiss Gumpal is a licensed Pharmacist and medical writer. She took her internships at Mercury Drug Corporation, Inc., a Hospital internship at De Vera Medical Center, Inc., and a Manufacturing internship at Philmed Laboratories, Inc. She has plans on attending medical school with the goal of specializing in Neurosurgery or Cardiothoracic surgery.