Save 10% off on your first order with coupon code: FIRST



Satisfaction Guarantee
A 30 day guarantee of up to a $1,000 of the purchase price, that you will receive the products/services you ordered, in accordance with the terms of sale.
Price Protection Guarantee
If the store's published price drops within 30 days of the purchase, you can make a claim for up to $100 of the difference.
ID Recovery Assistance
Provides help in the event of identity theft for up to 30 days after a sale, to help allay concerns about the security of your personal information. Up to total of $10,000 worth of specialist services.
Product Information
What is Xultophy?
It contains Insulin degludec, long-acting basal insulin, and Liraglutide, a GLP-1 receptor agonist are the active ingredients. Insulin degludec and Liraglutide are made from recombinant DNA expression of Saccharomyces cerevisiae.
Xultophy is a clear, colorless solution available in 3mL single-patient use, pre-filled pen. An mL is composed of 100 units of Insulin degludec and 3.6mg of Liraglutide.
What is it used for?
Xultophy controls blood sugar levels in patients with Type 2 Diabetes Mellitus where the pancreas doesn't make enough insulin to decrease the rising levels of glucose in the blood.
How does it work?
Insulin degludec regulates glucose metabolism by stimulating peripheral glucose uptake in the skeletal muscle or fat and enhances protein synthesis. It can also inhibit lipolysis, proteolysis, and hepatic glucose production.
Liraglutide is a Glucagon-Like Peptide-1 receptor agonist that decreases glucagon secretion, slows gastric emptying, and increases glucose-dependent insulin release.
How to take it?
Xultophy is usually given once daily via subcutaneous injection. Inspect if the pen is free from discoloration or any particulate matter. Insulin degludec+Liraglutide is administered as a dose step. The pen can provide from 1 to 50 dose steps in one injection in increments of one dose step. Rotate injection sites to reduce the risk of localized cutaneous amyloidosis and lipodystrophy. The maximum daily dose of Xultophy is 50 dose steps or 50 units of Insulin degludec and 1.8mg Liraglutide.
Dosage
Xultophy is a prescription drug and the dose will vary for each patient. Insulin dose may change because of diet changes, weight gain or loss, changes in physical activity, and illness. Better consult the doctor before taking this medicine. The maximum dose is 50 units daily (50 units of Insulin degludec and 1.8 mg of Liraglutide).
Side Effects
Runny nose, sore throat, headache, nausea, diarrhea, drowsiness, anxiety, hunger, weakness, fever, hypoglycemia, sneezing, cough, sweating, lightheadedness, increased blood levels of lipase, and tachycardia is the most common side effects of Xultophy. Consult the prescriber if the patient experiences any of these or if it doesn't go away.
Warnings, Precautions, and Contraindications
Xultophy should not be used in patients with Type 1 Diabetes Mellitus or for the treatment of diabetic ketoacidosis. This drug is contraindicated to patients with a family history of Multiple Endocrine Neoplasia syndrome type 2 and Medullary thyroid cancer. Acute renal failure or worsening of chronic renal failure have been reported postmarketing of Liraglutide. Dose adjustments and close monitoring of blood sugar are recommended as some drugs may affect glucose metabolism. Drugs that contain Liraglutide may cause a delay in gastric emptying.
Adverse Effect
Severe Hypoglycemia and Hyperglycemia, Acute Kidney Injury, Pancreatitis, Hypersensitivity, Fluid retention, and Congestive heart failure are the adverse effects that can be observed in patients taking Xultophy.
Storage
Sealed Xultophy pen must be stored between 36-46°F (2-8°C) until the expiration date. After the first use, the Xultophy pen should be stored at room temperature for 21 days. Do not store the pen with a needle attached to it to avoid contamination. Always store the unused pen inside the carton to reduce heat and light exposure.
Disposal
Do not throw away expired Xultophy in wastewater. Used needles must discard in a puncture-resistant container that is out of touch with pets and children. Once the sharps container is full, follow community guidelines for the right way of sharps disposal container. Do not recycle used needles to avoid contamination.
About the Author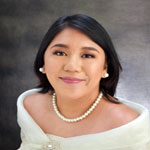 Ida Edlweiss Gumpal is a licensed Pharmacist and medical writer. She took her internships at Mercury Drug Corporation, Inc., a Hospital internship at De Vera Medical Center, Inc., and a Manufacturing internship at Philmed Laboratories, Inc. She has plans on attending medical school with the goal of specializing in Neurosurgery or Cardiothoracic surgery.