If you live in the U.S. and have recently purchased a brand-name prescription medication, you may have paused and shaken your head as you digested the price tag. But are you aware that you're not alone?
A 2021 study by the RAND Corporation compared the prices of American drugs to the prices of drugs in 32 other countries around the globe. The study revealed that U.S. prices were, on average, 256% higher than the prices in the 32 comparison countries combined!
For many Americans, the excessive costs associated with prescription medications are a major barrier to life-improving or life-saving treatments. Semaglutide weight loss drugs, such as Wegovy (and Ozempic, if prescribed off-label), are no exception—which is why many Americans explore the possibility of sourcing them from less expensive markets, such as Canada.
In this post, we'll look at some of the reasons why Semaglutide drugs offer an important solution for overweight Americans. We'll also consider the safety and feasibility of ordering Ozempic from Canada:
The Obesity Epidemic: A Problem in Plain Sight
Did you know that nearly three-quarters of American adults are considered either overweight or obese? This sobering statistic underscores the urgency for impactful weight loss solutions.
While fitting into a smaller pair of jeans is a perfectly worthy goal, the gravity of America's obesity epidemic goes far beyond appearances. The financial and health-related risks of being overweight are astronomical, and shedding pounds is truly a life-changing priority for millions of Americans.
The Financial Strain of Obesity
According to the Centers for Disease Control and Prevention (CDC), the estimated annual cost of obesity in the U.S. was $173 billion in 2019. Individually, medical costs for people with obesity were approximately $2,000 higher than those for people with a healthy body mass index (BMI).
The Health Risks Associated With Obesity
Like many chronic illnesses, obesity is very often comorbid with other health conditions. Some common ones include:
Cardiovascular diseases
Type 2 Diabetes
High blood pressure
Gallbladder disease
Sleep apnea
Osteoarthritis
Excess body weight puts pressure on virtually every body system, and weight reduction is really the only solution. That being said, dramatic weight loss is not always imperative. Even modest weight loss (5-10% of body mass) can improve risk factors substantially.
Potential Solutions for Obesity
Losing weight is a journey that requires time and dedication. No matter what approach you take, lifestyle changes such as healthy eating and regular exercise are key. That being said, many chronically overweight patients also benefit from medical interventions (such as surgery) or prescription drugs.
Recently, there has been much media coverage of Semaglutide medications for weight loss. With promising clinical trial results, prescription drugs like Ozempic (FDA-approved to treat Type 2 Diabetes, but sometimes prescribed off-label for weight loss) and Wegovy (FDA-approved for weight loss) are offering a new option to some overweight and obese individuals. (As always, discuss the viability of treatment with your healthcare provider to find out if you're a good candidate for Semaglutide drugs.)
Obtaining a Wegovy Subscription
If your doctor writes you a prescription for Wegovy and your insurance plan covers the drug, then fantastic! If, however, you don't have insurance coverage or Wegovy isn't covered by your provider, you'll quickly discover that Wegovy isn't very affordable. On average, the price for a monthly dose of Wegovy in the U.S. tops $1,600. Do the math, and that's upwards of $19,000 per year.
Try Buying Ozempic Instead
Like Wegovy, Ozempic's active ingredient is Semaglutide. The only difference between the two drugs, which are both produced by Novo Nordisk in single-patient prefilled injectable pens, is dosage. Ozempic's dosage ranges from 0.5 mg to 2 mg, while Wegovy's standard dose is 2.4 mg. (Both drugs have a low starting dose which is built up slowly over time as the body adjusts.)
Despite the similarities between Wegovy and Ozempic, Ozempic is not currently approved as a weight loss drug. However, if your healthcare provider believes you could benefit from Ozempic for weight loss, they may write you an off-label Ozempic prescription.
Is Ozempic more affordable than Wegovy?
The average monthly price of Ozempic in the U.S. is upwards of $1,000. So, yes, more affordable. But still prohibitively expensive for many Americans!
This leads us to our third solution:
Buying Ozempic From Canada
Millions of Americans source prescription drugs, including Ozempic, internationally. Why? Because the same drugs are more affordable outside the U.S., Wegovy is not currently available for order from Bisonpharmacy.com, but Ozempic is. And, if you've been written an Ozempic prescription, you may be able to order it from Canada at a dramatically reduced price.
Many Americans wonder about the safety and feasibility of ordering prescription medications internationally. So, let's examine the reality:
Should You Buy Ozempic From Canada?
While no one can give you a definitive yes or no answer to this question, at Bisonpharmacy.com, we believe that purchasing Ozempic from Canada is a savvy and viable option for American consumers because:
Canada has a highly regulated pharmaceutical industry that is overseen by certifying bodies such as the International Pharmacy Association of British Columbia and the Canadian International Pharmacy Association. Additionally, Health Canada has a worldwide reputation for excellence, which further confirms Canada as a trustworthy market to source medications from.
Importing medication from Canada for personal use is generally not an issue as long as you can produce a prescription written by an American doctor and the quantity doesn't exceed a 90-day supply. For detailed information, keep an eye on the FDA's updated regulations.
Ozempic is drastically less expensive in Canada than in the U.S. In many cases, Americans pay as little as one-third the price they'd pay at their local pharmacy when they order from Canada.
How Much Is Ozempic in Canada?
As with any medication, the price of Ozempic fluctuates based on a variety of factors. That being said, the Canadian price of Ozempic is roughly one-third of the American price. At Bisonpharmacy.com, our current price for Ozempic pens is only $339 USD per pen.
Buying Ozempic From Canada With Bisonpharmacy.com
When sourcing medications internationally, be cautious of websites that offer deals or services that seem too good to be true. Unfortunately, scammy or illegitimate prescription services do exist, so be sure to protect yourself by recognizing red flags. A reputable online pharmacy or prescription referral service should, at a minimum, have the following:
A requirement for a doctor-written prescription to be submitted with every order
A legitimate phone number where you can speak with a representative
A selection of medications that reflects what is legally available in American pharmacies. (For instance, be wary of websites claiming to offer generic Semaglutide when generic Semaglutide is not yet legally available anywhere in the world.)
Bisonpharmacy.com is a reputable online prescription referral service that possesses all of the above green lights and more. We can help you source Ozempic (and other prescription medications) quickly, safely, and affordably from Canada and we're available to personally answer any questions or address any concerns you may have.
Have you recently been prescribed Ozempic and are wondering how best to source it affordably? Let Bisonpharmacy.com provide the perfect solution.
Visit our website to order or contact us toll-free at 1-888-668-2808!
About the Author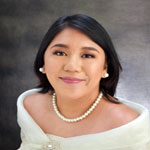 Ida Edlweiss Gumpal is a licensed Pharmacist and medical writer. She took her internships at Mercury Drug Corporation, Inc., a Hospital internship at De Vera Medical Center, Inc., and a Manufacturing internship at Philmed Laboratories, Inc. She has plans on attending medical school with the goal of specializing in Neurosurgery or Cardiothoracic surgery.