Can You Buy Ozempic in Mexico?
The short answer: yes, but is that really the best choice?
While it is possible to find Ozempic in Mexican pharmacies, it's important to note that this approach carries certain risks and uncertainties which we'll discuss further below. As an alternative, we would highly recommend you consider purchasing Ozempic from Canada from reputable pharmacies such as Bisonpharmacy.com where there's far less risk and uncertainty involved. You can find more information by clicking the button above.
If you've been prescribed Ozempic (whose active ingredient is semaglutide) to treat or manage your Type 2 Diabetes, you know that the medication comes with a hefty price tag. Ozempic, an injectable medication that helps lower blood sugar levels, maintain blood sugar control and decreases the risks of major cardiovascular events in patients with Type 2 Diabetes, has an average cost of more than $1,000 per individual pen in the U.S.
Ozempic is injected once per week, and each pen typically contains four doses. Roughly speaking, this means that a patient who is prescribed Ozempic will need to purchase an Ozempic pen at least once a month, which comes to a total cost of more than $12,000 per year.
Even with insurance coverage and/or other subsidies applied, this figure poses a significant financial burden that may put a strain on individuals and families. In many cases, it represents an impossible challenge.
Millions of Americans source prescription medications from outside the U.S. every year to take advantage of cheaper pharmaceutical prices. Online pharmacies offer shipping services from around the globe, but many Americans also opt to visit Canada or Mexico in person to bring prescription medications back across the border themselves.
If you're considering sourcing Ozempic from outside of the U.S., you may be looking into the viability of using Mexican pharmacies. While many Americans do import prescription drugs from Mexico, there are definitely some things you should be aware of. In this article, we'll provide an overview of the rules and regulations surrounding the importation of foreign drugs into the U.S. in general. We'll also shed light on some realities that are more specific to Mexico in particular.
The Rules Surrounding Buying Drugs in Mexico
Before you hop in your car and cross the Mexican border in search of a pharmacy (or add Ozempic to your online shopping cart on a Mexican website), make sure that you've taken time to understand the risks as well as the potential benefits. It is possible to import Ozempic from Mexico at a lower cost than you would pay at home, but is it worth it?
Only you can answer that question, and only after thorough research. So, let's start with the basics:
Is Buying Drugs From Mexico Legal?
The answer is:
It depends.
In many cases, importing prescription medications from Mexico to the U.S. is illegal. For example, you cannot legally import drugs for resale nor can you import drugs that fail to meet FDA safety and effectiveness standards (this includes unapproved new drugs). Here is a complete list of items that are prohibited and restricted by the FDA.
Also, technically, you're not allowed to import prescription medications that are readily available in the U.S. (more on this below).
When is it legal to import prescription medications into the U.S.? According to the FDA, you can bring medication from a Mexican pharmacy to the U.S. if you have a serious medical condition, there are no effective treatments available in the United States, and the drug doesn't pose any unreasonable risks.
Because Ozempic is readily available in the U.S., it's not technically legal to buy outside of the country and bring it home with you. That being said, millions of Americans bypass the rules every year. Doctors and patients who are familiar with the realities of crossing into the U.S. with prescription drugs consistently report that it is a doable and generally accepted practice, as long as you follow certain regulations and are properly prepared.
What are the recommendations for reducing your odds of being stopped at the border?
Provide a prescription for the medication written by a U.S. doctor.
Provide the name and address of the U.S.-licensed doctor who is responsible for your treatment. (If possible, have your doctor write a note attesting to the fact that you have a serious medical condition and that the medication in question is prescribed for the treatment of that condition.)
Provide a statement in writing that the purpose of the medication is for personal use only.
The product must be deemed not to represent an unreasonable risk. (Over-the-counter products usually don't pose a problem, but keep in mind that, when entering the U.S., medications are evaluated according to their designation in the U.S., not in Mexico. Just because you bought a drug over-the-counter in Mexico does not mean it isn't considered a prescription drug in the U.S.)
If you're continuing treatment that began in a foreign country, be prepared to offer evidence to support this.
Clearly declare all of the medications you are importing.
Do not attempt to bring back more than a 90-day supply of any medication.
Do I Need a Prescription to Bring Drugs Back?
Yes. You'll require a prescription for medicine from a U.S.-licensed doctor who is currently practicing in the U.S. A prescription from a Mexican doctor will not suffice to bring medication into the U.S.
How Much Am I Allowed to Bring Back to the U.S.?
In general, you'll be allowed into the U.S. with a 90-day supply or less, as this is considered a reasonable amount for personal use. Attempting to cross the border with more than 90 days worth of prescription medication(s) may get you flagged as a retailer.
Can I Bring Back Drugs for Friends and Family?
No. Any prescription drugs you import from outside of the U.S. must be for personal use only. You may not pick up medications for anyone else, as this can be considered drug trafficking.
You Can Buy Ozempic From Mexico BUT…
First off, it's important to keep in mind the purpose of your purchase. Ozempic has a reputation (with clinical evidence to support it) for aiding in healthy weight loss and treating obesity. However, the FDA has not approved Ozempic as a weight loss drug. Currently, it's only approved to treat Type 2 Diabetes.
While it may be possible to purchase Ozempic in Mexico without having Type 2 Diabetes, you won't be allowed to bring it back into the U.S. if you intend to use it for weight loss alone. If you're looking to source weight loss medication from Mexico, be sure it's also approved for that purpose in the U.S.
Rules, designations, and border crossings aside let's have a look at the product itself. While it may be cheap, Mexican Ozempic might not be as safe or effective as American Ozempic. Why not? Let's take a look:
Mexican Pharmacies Aren't Well Regulated
In the U.S., pharmaceuticals are highly regulated by the FDA. Likewise, many other countries are widely accepted by American doctors as having well-regulated pharmacies. These countries include Canada, New Zealand, Australia, Turkey, and much of western Europe.
Mexico is not on the list.
This means that when you purchase Ozempic in Mexico, you're not necessarily receiving a regulated product. Undoubtedly, this is the biggest risk associated with Mexican pharmacies.
What You Pay for May Not Be What You Get
Because Ozempic is not regulated in Mexico the same way it is in the U.S., you may be receiving a sub-standard or downright dangerous product without even realizing it. The potency, efficacy, and purity of Mexican medications are all uncertain, and there's really no way to ascertain if you've received what you should have.
Though the price may be low, Mexican drugs may come with increased risks. Be aware of this reality and consider extremely carefully before importing Mexican or other medications for Ozempic, a drug that you rely on to maintain your health.
Canada provides another viable alternative to purchasing Ozempic in the U.S.  Canadian Ozempic is affordably priced (often as little as one-third of the American price). And, unlike Mexico, Canada has highly regulated pharmacies with safer products available for import.
You Can Potentially Be Denied Entry on Return
While very rare, it's possible that you can be denied entry back into the U.S. when transporting prescription drugs. In most cases, drugs will simply be confiscated, but there's also a risk of other penalties. If Customs and Border Protection (CBP) deems that the drug presents an unreasonable risk, you won't be able to bring it into the country.
Also, be aware that CBP rules and regulations regarding medicines change frequently and are subject to change without warning. If you're considering sourcing medications abroad (even online), be sure to check the most recent information as often as possible.
Conclusion
To conclude, buying Ozempic in Mexico is definitely possible, but it's not always simple, straightforward, or safe.
Importing prescription drugs from Mexico that are readily available in the U.S. is technically illegal but generally doable with proper research, planning, and documentation. Among other things, you'll need to have an Ozempic prescription from your U.S. doctor as well as attest that the medication is for personal use only (no more than a 90-day supply). You'll also need to be treating Type 2 Diabetes, as Ozempic is not approved by the FDA as a drug to lose weight or treat obesity.
Mexican pharmaceuticals are not well regulated, and the Ozempic you import may not be pure, effective, or safe. For this reason, it's recommended to think very carefully before purchasing Ozempic from Mexico.
Ordering Ozempic  for weight loss from a Canadian Pharmacy such as Bisonpharmacy.com may represent a viable, affordable, and better-regulated alternative.
About the Author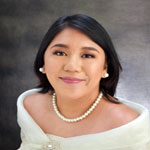 Ida Edlweiss Gumpal is a licensed Pharmacist and medical writer. She took her internships at Mercury Drug Corporation, Inc., a Hospital internship at De Vera Medical Center, Inc., and a Manufacturing internship at Philmed Laboratories, Inc. She has plans on attending medical school with the goal of specializing in Neurosurgery or Cardiothoracic surgery.