Ozempic is a life-improving medication, but it comes with an exorbitantly high price tag. If you've been prescribed Ozempic or are considering it as a treatment option, you may be wondering whether or not there are ways to increase its affordability.
The good news is that there are definitely ways to recuperate some of the costs associated with Ozempic. The bad news is that insurance won't necessarily be your best option; it will depend on a variety of factors.
Below we'll take a look at exactly what Ozempic is, why it's prescribed, and whether or not it's generally covered by insurance. We'll conclude with some further cost-saving options.
Is Ozempic Covered By Insurance?
The answer is: It depends on several factors.
While most Medicare and health insurance plans do cover Ozempic to some extent, the amount of coverage may vary based on several factors. These include:
The insurance company
The type of health coverage
The purpose of the prescription ("on-label" or "off-label)
The company's drug formulary
The prescription drug deductible on the plan
The copay on the plan
Every situation is different. In some cases, Ozempic can be almost completely covered by insurance. In others, it qualifies for no coverage whatsoever.
How Much Does Ozempic Cost?
The cost of Ozempic really depends on how much insurance coverage you're eligible for. In the worst-case scenario, you'd be responsible for footing the entire bill yourself.
See also: Can I Buy Ozempic in Mexico?
Ozempic Costs Without Insurance
Without insurance, Ozempic has an average cost of $1,027 per individual pen in the U.S.
Ozempic is injected once per week, and each pen typically contains four doses. Roughly speaking, this means that a patient who is prescribed Ozempic will need to purchase an Ozempic pen at least once a month—to the tune of approximately $12,300 per year (and that's a conservative estimate).
This figure poses a significant financial burden that may put a strain on individuals and families. In many cases, it represents an impossible challenge.
Ozempic Costs With Insurance
The cost of Ozempic with insurance can vary. In a best-case scenario, you might be able to pay as little as $25 out of pocket for each pen (4 doses). That being said, this scenario involves the perfect alignment of several factors and is often unattainable.
To estimate the cost of Ozempic based on your personal insurance coverage, consider the following:
Does your insurance plan cover Ozempic at all for any purpose? (If you've received an "off-label" prescription for Ozempic, find out if there's any coverage available for that.)
What is your deductible for prescription medications (out-of-pocket maximum)?
Is Ozempic on a high tier in your insurance company's drug formulary, or is it considered a non-preferred drug?
What is your copay amount?
You should be able to determine the answers to these questions by logging into your health insurance company's online portal or speaking with a representative over the phone. Many health insurance plans also have a dedicated link specifically for pricing medications.
Ways To Save on Ozempic
If you don't feel that your insurance plan provides adequate coverage for Ozempic, there are a few more avenues you can explore:
You may be eligible for Novo Nordisk's Ozempic Savings Card. This card can save you up to $100 per month on Ozempic.
Ozempic coupons and savings may be available online through discount pharmaceutical services (always be sure to verify the legitimacy and reputation of such services).
Check multiple pharmacy locations for the lowest local prices (the cost of medication can greatly vary between pharmacies).
Find out if you qualify for a patient assistance program.
Explore other insurance options.
Speak with your healthcare provider about possible alternate medications that are less expensive.
Source Ozempic from Canada, where pricing is much more reasonable.  While pricing may vary depending on the dosage, quantity, and retailer, the price of an individual injectable pen in Canada ranges from about $320 to about $380. As a rough estimate, this means that you'll save approximately two-thirds of the price you would pay in the U.S. when you order Ozempic from Canada. 
Conclusion
Ozempic can provide immeasurable benefits to patients who need it, but its high cost makes it a heavy burden for many individuals and families. While most insurance plans do subsidize Ozempic to some extent, the amount of coverage varies dramatically based on a number of factors.
For these reasons, many Americans are seeking alternate sources of Ozempic. One common option is to order Ozempic from Canada, where pricing is much more affordable.  U.S. citizens who can produce a prescription and have purchased a quantity of medication reasonable for personal use (generally no more than a 90-day supply) are typically able to procure medications from Canada without any trouble.
Bisonpharmacy.com is a prescription referral service that partners with reputable Canadian pharmacies to provide quality pharmaceuticals to Americans at affordable prices.  Purchasing Ozempic pens from Bisonpharmacy.com is a safe and viable option that won't break the bank. 
Bisonpharmacy.com prides itself on its reputation for thoroughly vetted medications, unbeatable prices, and top-notch customer service. Get in touch with us at Bisonpharmacy.com today!
About the Author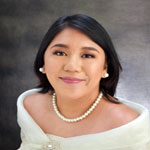 Ida Edlweiss Gumpal is a licensed Pharmacist and medical writer. She took her internships at Mercury Drug Corporation, Inc., a Hospital internship at De Vera Medical Center, Inc., and a Manufacturing internship at Philmed Laboratories, Inc. She has plans on attending medical school with the goal of specializing in Neurosurgery or Cardiothoracic surgery.