WINNIPEG, Manitoba: Bisonpharmacy.com, a Canadian-based prescription referral service, will be launching its new website on January 9, 2023. The website will target American patients who are hoping to source less expensive prescription medications by ordering them from Canada. Specifically, Bisonpharmacy.com's new website will be heavily focused on a brand-name drug called Ozempic.
Ozempic is an injectable Type 2 Diabetes medication with a hefty price tag and an off-label reputation for weight loss management. In the U.S., each single-patient pen contains four weeks' worth of doses and can cost upwards of $1,000. Not surprisingly, this cost is prohibitive for many, which is why patients are turning to services like Bisonpharmacy.com. Bisonpharmacy.com is able to source high-quality Ozempic from reputable Canadian pharmacies for as little as one-third of the American price.
Getting prescription medications from Canada could be a viable alternative for many patients in need. To import prescription medications from Canada, American patients must provide a prescription written by a U.S. doctor and must not exceed a 90-day supply of any drug.
Millions of American patients currently source prescription medications from countries outside the U.S., but not all prescription referral services are reputable. Prospective buyers should avoid websites that claim a prescription isn't required or don't provide a legitimate phone number. Also, it is highly recommended to only order medications from countries where pharmaceuticals are highly regulated.
Needless to say, Canadian pharmaceuticals are among the most regulated on the planet, and Bisonpharmacy.com is proud to offer high-quality products and services to its American customers.
For more information about Bisonpharmacy.com and its services, visit https://bisonpharmacy.com.
About the Author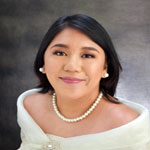 Ida Edlweiss Gumpal is a licensed Pharmacist and medical writer. She took her internships at Mercury Drug Corporation, Inc., a Hospital internship at De Vera Medical Center, Inc., and a Manufacturing internship at Philmed Laboratories, Inc. She has plans on attending medical school with the goal of specializing in Neurosurgery or Cardiothoracic surgery.