Wouldn't it be incredible if there were a medication you could take that would melt the fat right off your body? A miracle drug that would peel off the pounds quickly with no effort at all?
Well, there's not. Losing weight is always a journey, and even with pharmaceutical interventions, lifestyle changes like increased exercise and a healthy diet remain crucial. That being said, there's recently been a lot of buzz about Ozempic and Wegovy, semaglutide drugs that have garnered instant reputations as the newest and most innovative weight loss medications on the market.
Clinical semaglutide trials have demonstrated promising weight loss results, and many anecdotal reports have been even rosier. But Ozempic remains FDA-approved only for its original use—treating Type 2 Diabetes and related cardiovascular conditions. Wegovy has been approved by the FDA for weight loss, but is it the right option for you?
Below, we'll take a look at some semaglutide weight loss success stories, provide some background on the drug, and consider where and how to purchase it affordably and safely. As always, it's important to talk to an appropriately qualified medical practitioner whenever you're considering new medications. The information here doesn't constitute medical advice; it's only meant as a starting point for you to discuss treatment options for weight-related medical problems with your doctor.
What Is Ozempic?
Produced by Novo Nordisk, Ozempic (semaglutide) is an injectable prescription medication used to treat Type 2 Diabetes in adults. It improves blood sugar control while also decreasing the risk of major cardiovascular events. As a non-insulin diabetes medication, Ozempic works with the body's natural ability to lower blood sugar levels by promoting the pancreatic release of insulin. It also prevents the liver from producing and releasing higher glucose levels and slows down food leaving the stomach.
Ozempic is typically administered once per week subcutaneously (under the skin of the stomach, abdomen, thigh, or upper arm). The standard protocol is to begin with a lower starting dose (0.25 mg) and build up to a higher dose (0.5 mg, 1 mg, or 2 mg) to increase tolerance and reduce side effects.
Ozempic Vs. Wegovy
Ozempic and Wegovy are both injectable semaglutide medications manufactured and marketed by Novo Nordisk in Denmark. They contain the same active ingredient (semaglutide) but are indicated for slightly different purposes.
While Ozempic is FDA-approved for treating Type 2 Diabetes and related cardiovascular conditions in adults, Wegovy has recently been FDA approved specifically for weight loss management. Ozempic is available in 0.5 mg, 1 mg, and 2 mg doses; Wegovy is available in 2.4 mg doses.
Though Type 2 Diabetes and obesity are both weight-related chronic illnesses, they're not the same. Always follow your doctor's advice when considering new medications.
How Does Ozempic Work for Weight Loss?
Ozempic is primarily approved to treat Type 2 Diabetes, but can also aid with healthy weight loss in many cases. In order to understand how, let's take a look at some digestive chemistry.
People who live with obesity and/or Type 2 Diabetes often produce lower-than-normal levels of the incretin hormone glucagon-like peptide-1 (GLP-1). GLP-1 plays an important role in blood sugar management and, along with other incretin hormones produced naturally by the small intestine, signals the body when food has been consumed and is ready to be metabolized. Ultimately, these signals result in feelings of satiety or fullness.
Ozempic essentially imitates the effects of natural GLP-1. Along with helping to regulate blood sugar levels and communicating feelings of satiety to your brain, endocrine, and digestive systems, it also slows down the speed of food traveling through your digestive tract, which allows you to feel fuller for longer.
Feeling full can help reduce cravings and promote weight loss. But Ozempic doesn't work in isolation. Healthy eating and regular exercise are also important parts of the equation.
See also: How much weight can you lose on Ozempic?
Why Is Ozempic So Hard To Access?
With 432.3 million TikTok views related to Ozempic, it's fair to say that Ozempic is being touted as something of a miracle drug for weight loss. And, to be fair, the results from clinical trials are very encouraging, in some cases even surpassing more invasive weight loss therapies, such as surgery:
In Ozempic's STEP 1 clinical trial, patients taking semaglutide lost an average of 33.7 lbs. (15.3 kg) over 68 weeks at a 2.4 mg weekly dose.
In the STEP 2 clinical trial, patients lost approximately 10% of their body weight after 68 weeks at the same dosage.
A third trial found that a 2.4 mg/week dose of semaglutide resulted in an average body weight reduction of 16% in combination with intensive behavioral therapy to support the adoption of a healthier lifestyle.
Feedback from experts suggests that semaglutide drugs may be the most advanced and promising weight loss drugs on the market today, and that has put Ozempic and Wegovy in high demand.
Novo Nordisk did not anticipate such an influx of "off-label" weight loss prescriptions for Ozempic, and there's currently a shortage of the drug in the U.S., which is not expected to be resolved until mid-2023. Similarly, healthcare professionals are no longer prescribing Wegovy to patients until the shortage is over.
In addition to supply chain issues, the fact that Ozempic is an extremely expensive medication is another reason why the drug is hard for many Americans to access. In the U.S., Ozempic has an average cost of $1,027 per individual pen. It's injected once per week, and each pen typically contains four doses. Roughly speaking, this means that a patient who is prescribed Ozempic will need to purchase an Ozempic pen at least once a month—to the tune of approximately $12,300 per year (and that's a conservative estimate).
In general, insurance providers will not cover drugs that are prescribed "off label" (as is the case if you've been prescribed Ozempic for weight loss). But even with insurance and/or other subsidies applied, this figure still poses a significant financial burden that may put a strain on individuals and families. In many cases, it represents an impossible challenge.
For all of these reasons, many Americans are turning to alternate methods of obtaining Ozempic. Many are sourcing the drug from outside of the U.S. at more reasonable prices, while others are ordering generic semaglutide as a more affordable option (more on both of these options later).
Before & After Pictures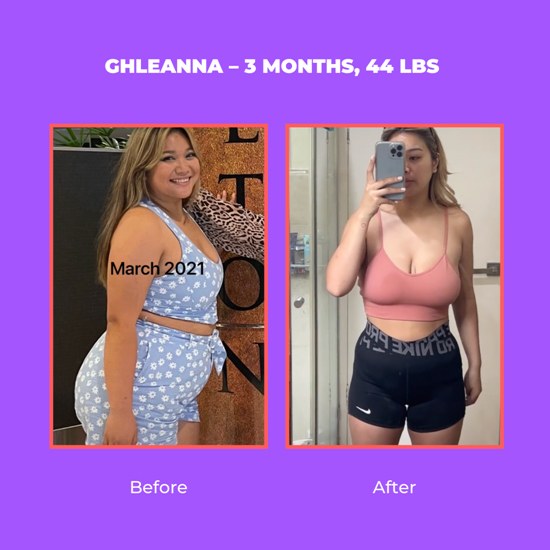 Ghleanna – Ghleanna is an Australian woman whose doctor wrote her an "off-label" prescription for Ozempic in November of 2021. By February of 2022, she'd lost 44 lbs and gone from a size 16 to a size 10.
Shannon Natalia – Shannon, an Australian TikTok star, was prescribed Ozempic to treat her lipoedema (a medical condition that causes a painful and abnormal buildup of fat on the arms and legs) 6 months ago. In combination with a healthy diet and intensive workouts, she's lost 45 lbs.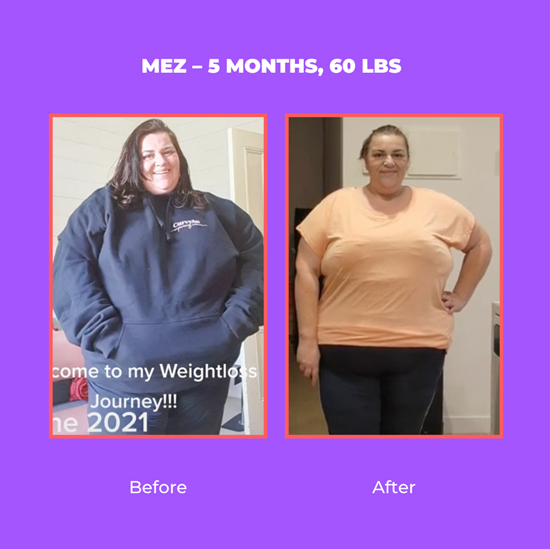 Mez – Mez Maraki, also from Australia, lost an incredible 60 lbs. in just 5 months after her doctor prescribed Ozempic for weight loss (an "off-label" use).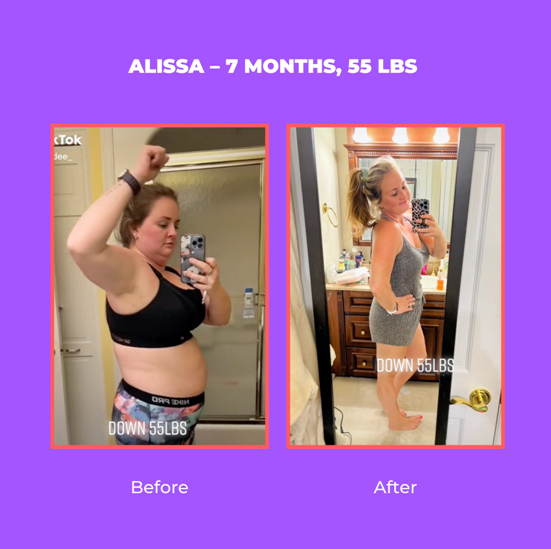 Alissa – Alissa, from West Virginia, lost 55 lbs. in 7 months after her doctor wrote her an Ozempic prescription. The mother of three also dramatically changed her diet.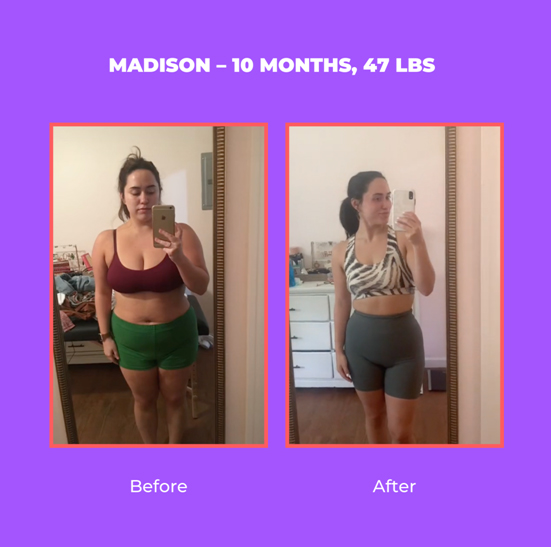 Madison – Madison, from Florida, lost 47 lbs. after 10 months on Ozempic. In addition, she worked out 3-4 times per week and ate a caloric-deficient diet.
Ozempic Prescription for Weight Loss
The fact that Ozempic has been FDA-approved indicates that it's considered to be a safe and effective treatment for adults with Type 2 Diabetes and related cardiovascular disease. This does not, however, mean that there are no risks associated with the medication.
Be cautious when starting any new medication and consider carefully whether or not the benefits will outweigh the risks. If you and your primary healthcare provider together decide that Ozempic may be an appropriate weight loss medication for you to try, you'll receive an "off-label" prescription to fill.
Ozempic is typically prescribed to treat Type 2 Diabetes at a 0.5 mg, 1 mg, or 2 mg dose, but research has shown that the optimal dosage for weight loss is 2.4 mg. Just as with lower doses, this higher dose is typically built up over time—starting with a small dose and increasing it gradually over several weeks to promote tolerance and decrease side effects.
Ozempic can be taken for as long as it is effective. Clinical trials for weight loss indicate that its benefits extend up to 68 weeks and beyond.
Ozempic and Wegovy contain the same medication but at different doses. Only Wegovy (2.4 mg) is FDA-approved for weight loss.
See also: Maintaining Weight Loss After Ozempic
Ozempic Vs. Semaglutide
In general, generic medications are much less expensive than name-brand ones. Therefore, semaglutide (Ozempic's generic name) should be more affordable than Ozempic itself.
Unfortunately, however, semaglutide is currently protected by dozens of patents around the world. The U.S. patent protection is not expected to expire until the year 2032, and until then, semaglutide will not be available in the U.S. as a generic drug.
A quick internet search will reveal websites retailing generic semaglutide for weight loss at shockingly affordable prices ($149 or less for six weeks' worth of medication), but are these sites trustworthy?
Ultimately, no.
Though they claim to be selling generic semaglutide recreated for research purposes, these claims are unverifiable. It is not recommended to trust any online retailer that offers to provide prescription medications without requiring a prescription. In cases like these, you don't really know what you're receiving, and the risks far outweigh the benefits.
While it may be tempting to order so-called generic semaglutide at a low price, the better option is to source affordable but high-quality Ozempic.
How? Let's take a look.
Where To Buy Ozempic
If you have good health insurance and have been prescribed Ozempic for your Type 2 Diabetes, or if your insurance coverage applies to "off-label" prescriptions, you may be able to purchase Ozempic within the U.S. at an affordable price.
If, however, your situation doesn't fall into either of the categories above, you may be looking for alternative Ozempic sources.
One safe and affordable option is to source Ozempic from Canada, where pricing is much more reasonable.  While pricing may vary depending on the dosage, quantity, and retailer, the price of an individual injectable pen in Canada ranges from about $285 to about $380. As a rough estimate, this means that you'll save approximately two-thirds of the price you would pay in the U.S. when you order Ozempic from Canada. 
U.S. citizens who can produce a prescription and have purchased a quantity of medication that is reasonable for personal use (generally no more than a 90-day supply) are typically able to procure medications from Canada without any trouble.
Many patients have concerns about the potential risks of ordering pharmaceuticals from abroad. While scammy and poorly regulated services do exist, reputable distributors like Bisonpharmacy.com source only the highest quality medications from pharmacies with impeccable standards.
Canada is one such country, and there are many reasons why ordering Canadian medications makes good sense.
While FDA approval is limited to the U.S., several other countries are widely accepted by American doctors as having well-regulated pharmacies. Among them are New Zealand, Australia, much of western Europe, and Turkey. Canada is also on the list.
When seeking an online pharmacy, make sure to stay away from services that don't require a doctor's prescription, don't provide a telephone number, or seem to be cutting corners in other ways. A reputable online service will only source medications from certified pharmacies in countries with robust pharmaceutical regulations. In Canada, the national certifying body for pharmacies is CIPA (Canadian International Pharmacy Association). There are also specific certifying bodies for individual Canadian provinces.
If you're hoping to source high-quality Ozempic without breaking the bank, ordering Canadian Ozempic through Bisonpharmacy.com is a game-changing option. Bisonpharmacy.com is a prescription referral service that partners with reputable Canadian pharmacies to provide quality pharmaceuticals to Americans at affordable prices.
Conclusion
Ozempic and Wegovy are both FDA-approved injectable semaglutide medications produced by Novo Nordisk. While Ozempic is approved at lower doses to treat Type 2 Diabetes and related cardiovascular conditions, Wegovy has recently been approved at a higher dose to manage weight loss and weight-related conditions.
Due to encouraging clinical trial results and social media exposure, Ozempic has gained massive popularity as a weight loss drug and is currently experiencing a widespread shortage, which isn't expected to be resolved for several months, at least. In addition, Ozempic is prohibitively expensive for many Americans.
While sourcing so-called generic semaglutide from websites with questionable reputations is not recommended, ordering Ozempic from Canada is a viable option that can allow Americans to purchase high-quality Ozempic at an affordable price.
About the Author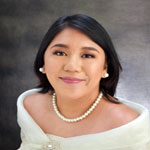 Ida Edlweiss Gumpal is a licensed Pharmacist and medical writer. She took her internships at Mercury Drug Corporation, Inc., a Hospital internship at De Vera Medical Center, Inc., and a Manufacturing internship at Philmed Laboratories, Inc. She has plans on attending medical school with the goal of specializing in Neurosurgery or Cardiothoracic surgery.