Save 10% off on your first order with coupon code: FIRST
Frequently Asked Questions
What is Humulin?
Humulin is a prescription insulin that contains 5 times as much insulin per mL as standard insulin. Also known as insulin human injection, it's indicated for adults with Diabetes who aren't able to manage their blood sugar with lower concentrations of insulin. Humulin is administered via a syringe and vial or injectable pen.
How long does Humulin take to begin working?
Humulin takes about 30 minutes to begin working. It's considered short-acting insulin and should be taken about half an hour before mealtimes.
How long does Humulin last in the body?
The length of time Humulin lasts in the body depends on the type of Humulin being injected. While Humulin R lasts for 8 hours, Humulin N lasts for 12 to 18 hours, and Combination Humulins can last for as long as 24 hours.
Can Humulin be used in an insulin pump?
No. Humulin cannot be used in insulin pumps. It must be injected subcutaneously (avoid intravenous or intramuscular injection).
Is Humulin safe to use during pregnancy?
Humulin is one of the more common types of insulin prescribed during pregnancy. That being said, it's still best to tell your doctor right away if you're pregnant or planning to become pregnant while taking Humulin.
What should I do if I miss a dose of Humulin?
It depends on the type of Humulin you've been prescribed. If you miss a dose of Humulin R, you can usually take it as soon as you remember or skip it entirely if it's close to your next dose. For a missed dose of Humulin N, it's best to monitor your blood sugar and consult with your doctor as soon as possible. Taking a double dose of insulin can result in dangerously low blood sugar levels and should never be done unless advised by a medical professional.
About the Author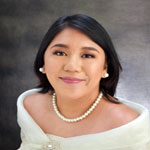 Ida Edlweiss Gumpal is a licensed Pharmacist and medical writer. She took her internships at Mercury Drug Corporation, Inc., a Hospital internship at De Vera Medical Center, Inc., and a Manufacturing internship at Philmed Laboratories, Inc. She has plans on attending medical school with the goal of specializing in Neurosurgery or Cardiothoracic surgery.