Over-the-counter (OTC) medications, also known as nonprescription medicines, can be purchased by anyone in any quantity at any time. On the other hand, prescription medications can only be purchased directly from a pharmacist upon receipt of a prescription written by a medical doctor. The prescription must specify the quantity and dosage of the drug, as well as the identity of the patient who it's intended for.
If you're considering Ozempic as a treatment option, you may be curious to know whether or not it's a prescription medication. Below, we'll provide an overview of the drug that will answer this question as well as many others.
Keep in mind that the information on this website is meant to inform conversations with your healthcare provider and is never intended to replace medical advice.
What Is Ozempic?
Ozempic is a brand-name prescription drug that's FDA-approved for the treatment of Type 2 Diabetes in adults. It's an injectable medication that comes in prefilled, single-patient pens, and its active ingredient is a glucagon-like peptide 1 (GLP-1) receptor agonist known as semaglutide (the same active ingredient found in Wegovy and Rybelsus). The drug can also promote weight loss when combined with lifestyle shifts such as a healthy diet and exercise.
Ozempic regulates blood sugar levels by imitating gut hormones that are released during the digestive process. In turn, this makes the body react as though digestion were underway and stimulates the production and release of natural insulin. Ozempic also slows down gastric emptying (the rate at which food is emptied from the stomach into the small intestine) and digestion as a whole. This can help patients feel fuller for longer and decrease appetite.
Ozempic must be kept away from light and stored in the refrigerator before being opened. It's usually self-administered by subcutaneous injection once weekly. Dosing is typically tapered up on a schedule to give the body time to adjust and minimize side effects.
Possible side effects of Ozempic can include gastrointestinal issues such as nausea, vomiting, diarrhea, and abdominal pain. Serious side effects are rare but can include pancreatitis, vision problems, kidney issues, and severe allergic reactions. Ozempic is also not recommended for people with a family history of Medullary Thyroid Carcinoma (MTC) or Multiple Endocrine Neoplasia Syndrome Type 2 (MEN 2).
Who Is Ozempic For?
Ozempic is only FDA-approved for the treatment of Type 2 Diabetes in adults. It's known to decrease the risk of major cardiovascular events in patients who suffer from Type 2 Diabetes and cardiovascular disease and promote healthy weight loss. Ozempic is not currently approved as a weight loss drug but is sometimes prescribed "off-label" for this purpose for individuals who suffer from obesity or other weight-related diseases.
Wegovy, which is produced by the same manufacturer as Ozempic (Novo Nordisk), has the same active ingredient as Ozempic (semaglutide) and has been FDA-approved for chronic weight management at a higher weekly dose than Ozempic (Ozempic's dosage ranges from 0.5 mg to 2 mg, while Wegovy's dosage is 2.4 mg).
Ozempic doesn't work in isolation. For optimal impact, the drug must be accompanied by healthy lifestyle changes.
Can I Buy Ozempic Over-the-Counter?
No. Ozempic is a prescription drug in the U.S., and you must be able to present a prescription written by a certified U.S. doctor in order to obtain it without exception. This remains true even if you plan to use the drug primarily for weight loss.
Some patients wonder whether or not a prescription from a U.S. doctor is required to buy Ozempic online. Again, the answer is yes. Even if the website you're ordering from claims not to require a prescription for Ozempic (which should be a big red flag in the first place), U.S. customs will not allow prescription drugs into the country unaccompanied by a prescription.
What Does Ozempic Cost?
The cost of Ozempic can vary depending on many factors, including the pharmacy where you purchase it, the dosage you require, and your insurance coverage. Some commercial insurance plans cover the bulk of the cost of Ozempic, while others don't cover Ozempic at all (especially if the prescription is "off-label" for weight loss).
Without insurance, the average cost of a single Ozempic pen in the U.S. (which, on average, contains 4 doses of medication) is roughly $1,020, with the lowest available prices being closer to $900. Due to this extremely high price tag, many Americans opt to buy Ozempic online from more affordable pharmaceutical marketplaces, such as Canada.
The Bottom Line
The bottom line is that Ozempic is a prescription-only, life-saving drug known for lowering blood sugar levels in patients with Type 2 Diabetes, decreasing the risk of cardiovascular events, and helping patients lose weight. It's also exorbitantly expensive. If you've received an Ozempic prescription and are seeking a more affordable option, consider ordering it from Canada.
Canadian Ozempic is highly regulated and can be imported for as little as one-third of the cost of the American price. Accompanied by a prescription from a U.S. doctor, a personal supply of Ozempic (for 90 days or less) can generally be imported with no trouble.
Bisonpharmacy.com is a prescription referral service that specializes in connecting you with drugs from reputable Canadian pharmacies. For more information about ordering Ozempic from Canada, contact Bisonpharmacy.com today!
About the Author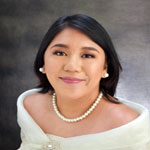 Ida Edlweiss Gumpal is a licensed Pharmacist and medical writer. She took her internships at Mercury Drug Corporation, Inc., a Hospital internship at De Vera Medical Center, Inc., and a Manufacturing internship at Philmed Laboratories, Inc. She has plans on attending medical school with the goal of specializing in Neurosurgery or Cardiothoracic surgery.